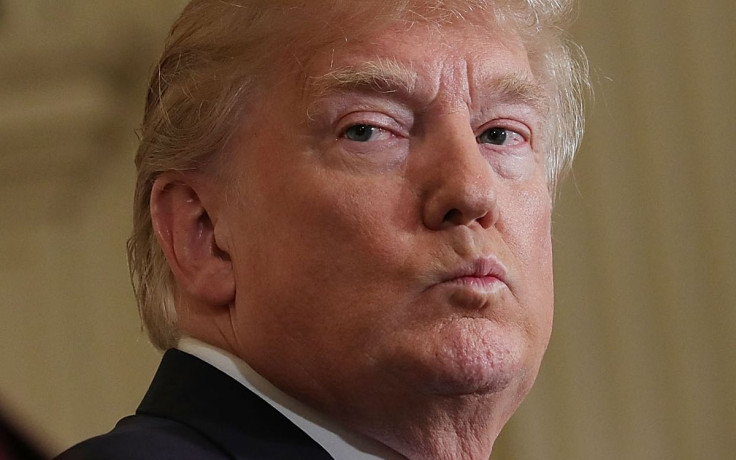 US President Donald Trump and his wife Melania Trump landed in the Stansted airport in Essex on December 2, 2019, in order to attend the NATO summit along with other world leaders. Following the meet, he will be attending a reception at the Buckingham Palace on December 3, 2019, hosted by the Queen for the NATO leaders. While all Royal family members will be there in order to welcome the President, Prince Harry and Meghan Markle won't be attending the meet.
As it is known, the royal couple is currently on a six-week break from royal duties for some much-needed rest and family time. They had earlier declined the Queen's offer to spend Christmas with her and instead opted to spend the festival with the Duchess of Sussex's mother Doria Ragland.
But this is not the first that Meghan Markle has skipped on meeting the President
In June 2019, Trump had visited the UK on a state visit and as part of his tour, he also attended a Buckingham Palace banquet. At the time, Meghan had dodged the meeting because she was still recovering from her delivery and hence, was on maternity leave.
While the reasons for them being unable to meet both times seem, more or less, genuine, although the strained relationship between Meghan and Trump isn't exactly a secret. In 2016, when Trump was running for presidency, Meghan Markle, not a member of the Royal family at the time, had referred to Trump as being "misogynistic" and was "vocal about it." "Yes, of course, Trump is divisive," she said in an interview on The Nightly Show with Larry Wilmore.
Reportedly, when Trump came to know about the comments she made about him in 2016, he called Meghan "nasty" in an interview with the U.K. tabloid newspaper, The Sun. "I didn't know that she was nasty," Trump said. But later Trump denied the statement, calling it "fake news."
Speculations aside, even though Meghan and Harry are enjoying their well-deserved vacation, the banquet to be held at the Buckingham Palace will still be represented by the Queen, Camila, Duchess of Cornwall, Catherine, Duchess of Cambridge, and Prince Charles.
© 2023 Latin Times. All rights reserved. Do not reproduce without permission.