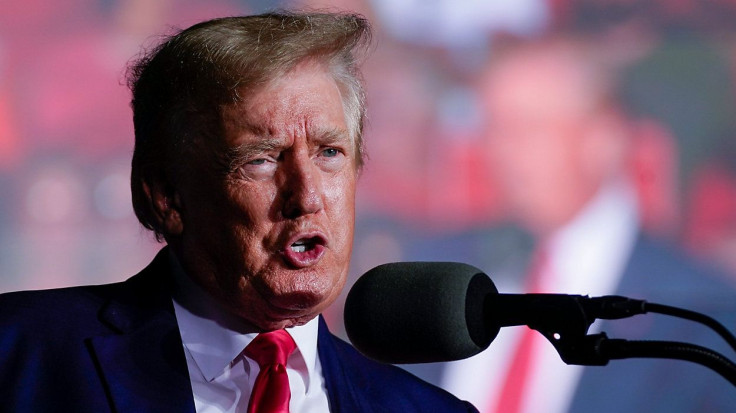 Former President Donald Trump got arraigned in New York as he has been found guilty. He might be unable to return to the White House were he to be elected in 2024, but the prosecution may not be a wise political move.
Justice in America is not political, but it can be highly politicized, Simon Jenkins wrote for The Guardian.
On Monday, it was revealed exactly why Trump was indicted. But many assume that he will face charges of falsely concealing "hush money" that was paid to the former adult film actor Stormy Daniels, whom he reportedly had an affair with.
Democratic district attorney, Alvin Bragg brought up the case more than six years after the alleged offense happened. It comes at the beginning of Trump's campaign for the 2024 Republican nomination for the White House race.
Reports of his various misdemeanors would probably make Republicans accept that his days are over.
But there are many obstacles in the way of his ending up in jail, as per a legal analysis of the case against Trump.
Jeffrey Bellin, a law professor and former prosecutor, pointed out that falsifying accounts can have many factors. Any judge and jury will be aware of the political perils of jailing a former President. Had he been on trial for interfering in the Georgia poll during the 2020 election or inciting a riotous assault on the Capitol, it might have been different.
As for Trump's team, they have treated the indictment as a great adrenaline boost. They have even planned T-shirts with his mugshot on them.
Many voters support him despite or perhaps because of his alleged crimes, and a trial might only establish that support.
Meanwhile, Trump has hired a top white-collar criminal defense lawyer Todd Blanche as his lead counsel to handle the criminal indictment, reported Politico.
The former President is also represented by lawyers Susan Necheles and Joe Tacopina, who represented him during the probe that led to the indictment.
Ahead of his arrest and court appearance on Tuesday, Trump traveled from his Florida home to New York City on Monday.
According to BBC, he is expected to be released on bail by the court. He will return to his Mar-a-Lago home Tuesday evening before he addresses his supporters at 8:15 p.m.
© 2023 Latin Times. All rights reserved. Do not reproduce without permission.