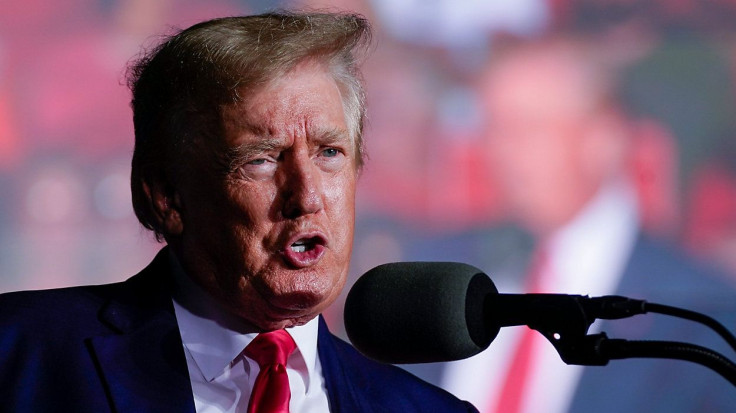 Former President Donald Trump lost a legal fight Tuesday to overturn a $110,000 contempt of court fine. He was ordered to pay the amount to New York Attorney General Letitia James' office.
An appeals court in New York upheld the penalty, which he was told to pay after he didn't hand over files during a probe into his business practices.
For non-compliance with a court order, Trump was fined $10,000 per day, reported BBC.
James's office is investigating whether the former President inflated his assets' value.
The court spent just four paragraphs rejecting Trump's lengthy appeal of the contempt fine.
The panel of five appellate judges found that the fine was "not excessive or otherwise improper."
The fine had been set in 2022 by the same Manhattan judge presiding over James' upcoming $250 million fraud suit against the former President, his three adult children, and his real-estate and golf-resort company.
The lawsuit is set for an October trial, according to Business Insider.
The contempt fine was Trump's penalty for repeatedly not fully complying with James' subpoena for his personal business materials. Instead, he responded to the subpoena with delay tactics. He also claimed that a "diligent search" had failed to turn up any more records.
The attorney general complained in demanding the fine that rather than producing his business records, Trump produced 16 pages of "boilerplate objections and a four-page affirmation by counsel." It states, summarily, that Trump was "unable to locate any responsive documents in his custody."
Ultimately, the former President turned over only 10 personal business documents. In April 2022, New York Supreme Court Justice Arthur Engoron slapped him with a fine of $10,000 a day. Trump was ordered to pay until he could give a sworn affidavit detailing the Trump Organization's document-retention policy. He was ordered to describe what had been done to search for the documents, as the subpoena had required.
Tuesday's New York Appellate Division decision found that Engoron correctly found that Trump's initial subpoena-dodging "was calculated to, and actually did, impair" James' fraud investigation.
James said in a statement that once again, the courts "have ruled that Donald Trump is not above the law."
© 2023 Latin Times. All rights reserved. Do not reproduce without permission.