Donald Trump said the U.S. could have been in a "massive depression" if he had paid heed to advice from experts supporting coronavirus-related lockdowns. At his Sunday rally in Carson City, Nevada, he also said the country would have to endure another Great Depression if Joe Biden would be elected as president.
"He's gonna lock down," he said," referring to Biden. "This guy wants to lock down. He'll listen to the scientists. If I listened totally to the scientists, we would right now have a country that would be in a massive depression," he added.
In August, Democratic presidential nominee Joe Biden said he would do whatever it takes to fight the spread of coronavirus within the U.S., saying he would lock down the entire U.S. if deemed necessary. "I would shut it down; I would listen to the scientists. We're going to do whatever it takes to save lives," he said.
On Sunday, Trump told his supporters that the U.S. economy had been able to recover from COVID-19 under his watch. He also described the Nov. 3 elections as a choice between recovery and depression. "We're like a rocket ship, take a look at the numbers," he said.
"This election is a choice between a Trump super recovery, which we're in right now, or a Biden depression," he added.
In a speech from the White House on Wednesday, Donald Trump also claimed the U.S. economy was recovering jobs during the lockdowns 23 times faster than in the recovery that followed the Great Recession. He said the policies of the left would lead to an economic disaster of epic proportions, characterized by sharply higher taxes.
However, an economic forecast from Moody's suggests that Joe Biden's economic plan would result in more jobs, a more robust economy, and higher incomes for the middle class than Trump's. Joe Biden campaign spokesperson Andrew Bates also disputed Donald Trump's claims, saying the president should be blamed for "tanking" the economy.
"Donald Trump tanked the strong economy he inherited from the Obama-Biden Administration by continually discounting and attacking warnings from the scientific and medical experts working around the clock to save lives," he said.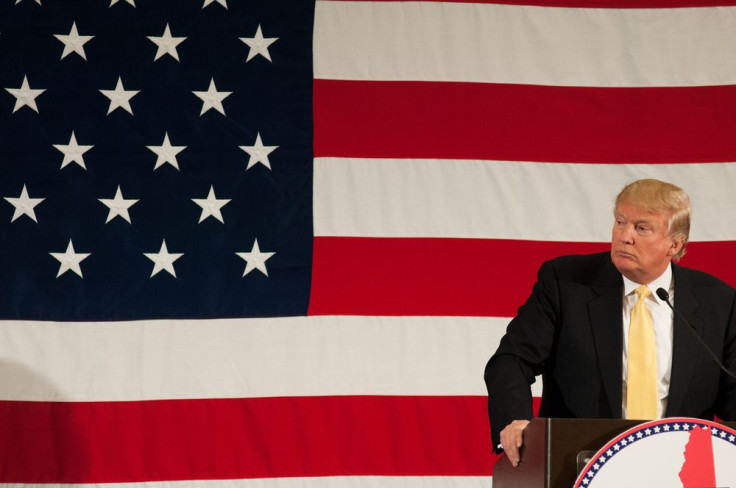 © 2023 Latin Times. All rights reserved. Do not reproduce without permission.