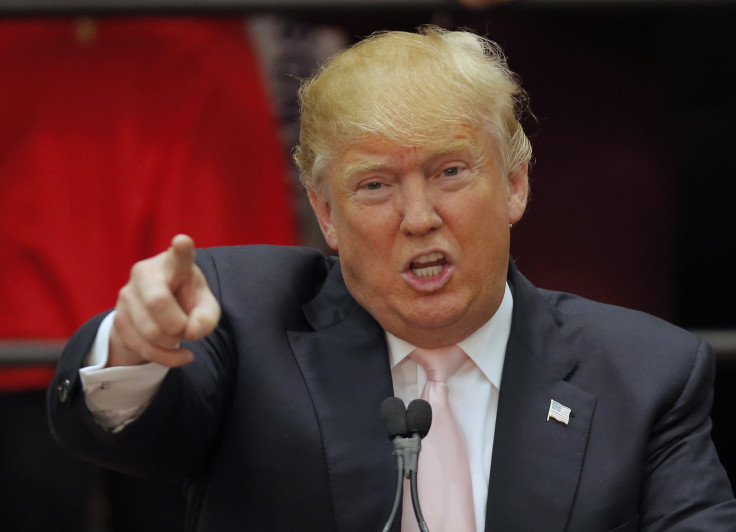 In the battle for the anti-immigrant vote in the ongoing GOP primary, Donald Trump scored big over the weekend with an endorsement from Alabama Senator Jeff Sessions . Trump closed an eventful campaign stop on Monday with a few lines dedicated to lording the endorsement over Cruz. Sessions' endorsement is particularly important as the issue of immigration has taken center stage in the Republican primary. Cruz himself once called Sessions "the strongest opponent of amnesty in the U.S. Congress," according to Politico. But now "amnesty's" opponent is also Cruz's opponent.
"Ted Cruz has done nothing for Texas," Trump said at a rally in Virginia. "One of his friends, Senator Sessions endorses me, and he can't believe it."
Ted Cruz, Donald Trump and Florida Sen. Marco Rubio will compete on Tuesday in 11 separate GOP primaries, including Cruz's home state of Texas.
Trump's rallies have been everything but orthodox, but Monday's was particularly chaotic. Here are some of the highlights.
1) Trump asked heckler if they were Mexican.
2) Secret Service agent choke-slams reporter on to the ground. (Trump likely had nothing to do with this, unlike when he signaled a security guard to eject reporter Jorge Ramos from a press conference).
Time photog Chris Morris tells me how he was grabbed and taken down at Trump rally pic.twitter.com/XKDJarpXda

— Jim Acosta (@Acosta) February 29, 2016
3) Trump interrupted multiple times, reportedly by 7 different people.
© 2023 Latin Times. All rights reserved. Do not reproduce without permission.