Donald Trump appeared on an episode of "Saturday Night Live" back in 2015 when he was the Republican nominee for president. He was invited to the liver comedy show to perform and host an episode and his reaction to different roles revealed quite a few details about him.
The co-head writer and Weekend Update anchor Colin Jost commented during a recent interview that "the show itself on just a comedy level, I would argue, is pretty bad." In the particular episode wherein Trump was invited, he went on to play different roles but there was one particular that he was "way into."
During the interview, Josh recalled a certain part of the show called "Porn Stars" sketch, starring Vanessa Bayer and Cecily Strong. This sketch showed the two porn stars extending their support for the then-presidential candidate.
"Cecily and Vanessa and I wrote these porn star characters and so we tried this idea for the table [read] where they were porn stars who were endorsing Donald Trump for president," Jost recalled.
"This was before, obviously, all the Stormy Daniels stuff came out and very surprised at the time — but maybe in retrospect less surprisingly — Donald Trump was way into that idea and that made it on the show."
He further how added that last sketch wherein the two porn stars endorsed Trump for president and then Trump turns to Cecily and says "Didn't you used to be a brunette? And I'm pretty sure that's the last line of the show."
Jost described the experience as "surreal" and "strange" as Trump patted his back for "improvising" the whole show and also took the credits for the episode.
The episode, however, became a subject of criticism and protests as people gathered outside the shooting location shouting "Dump Trump" and proclaiming "Racism Isn't Funny," the same night of Trump's show.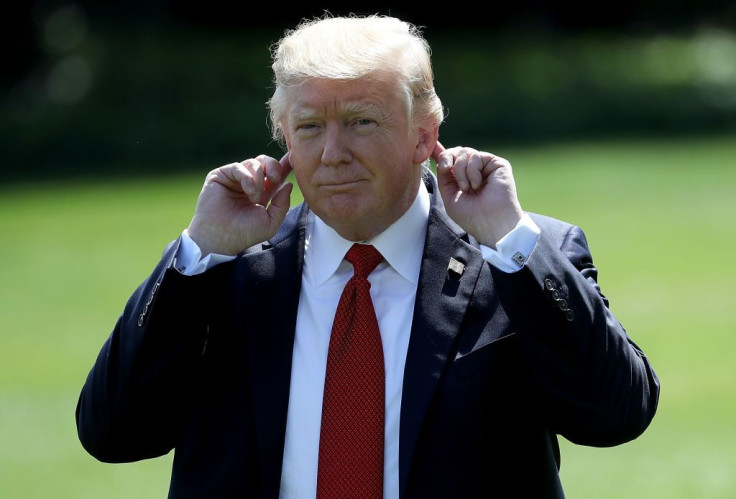 © 2023 Latin Times. All rights reserved. Do not reproduce without permission.