Of late, President Donald Trump had been focusing his attention and majority of the coronavirus briefings on stressing how China is to be blamed for the coronavirus pandemic the world is battling at the moment. He has been pretty adamant about the theory of coronavirus originating in a lab in Wuhan. But like always, Dr. Anthony Fauci has added facts and logic to Trump's claims and rejected the theory.
Recently, President Donald Trump had claimed that he has convincing evidence that the coronavirus originated in China's Wuhan Institute of Virology (WIV)- a theory that the U.S. Secretary of State Mike Pompeo wholeheartedly supported. Apparently, he'd seen "enormous evidence" supporting the theory as well.
Even though the U.S. intelligence, as well as medical experts, have concluded that the COVID-19 novel coronavirus was neither man-made nor genetically modified, Trump and Pompeo continue to stress the WIV theory, thus escalating the tensions between the U.S. and China.
China has been accused, by the officials at the U.S. Department of Homeland Security (DHS), of concealing the epidemic from the World Health Organization (WHO) and its severity in the beginning as well as of hoarding medical supplies.
Dr. Anthony Fauci who has been heading the research related to the pandemic and completely dismissed the running theory of Wuhan coming up with the virus by the president and his Secretary of State.
"The best evidence shows the virus behind the pandemic was not made in a lab in China," said Dr. Anthony Fauci, the director of the National Institute of Allergy and Infectious Diseases (NIAID). He is also a prominent member of President Donald Trump's coronavirus task force
"Everything about the stepwise evolution over time strongly indicates that [this virus] evolved in nature and then jumped species," he further said, adding that the theory of someone finding the virus in the wild, bringing to the lab, and it spreading from there, holds no solid ground.
On the other hand, China has vehemently rejected all the accusations, like WIV's involvement in the pandemic, and also demanded the U.S. secretary of state, Mike Pompeo to present evidence to back up his claims of China being responsible for the outbreak.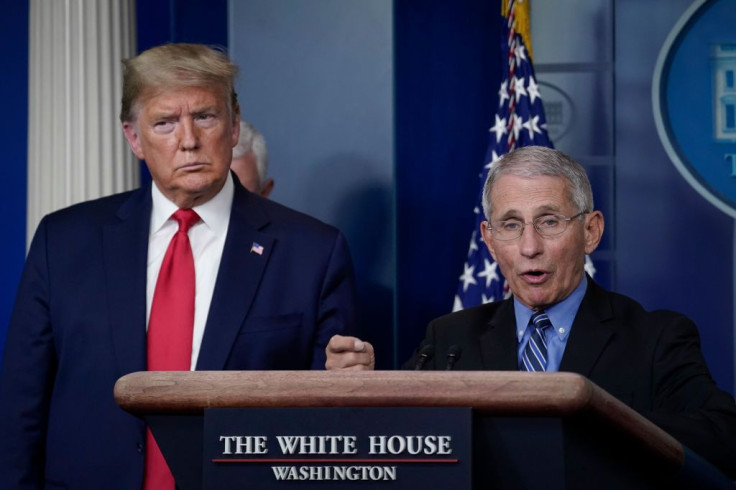 © 2023 Latin Times. All rights reserved. Do not reproduce without permission.