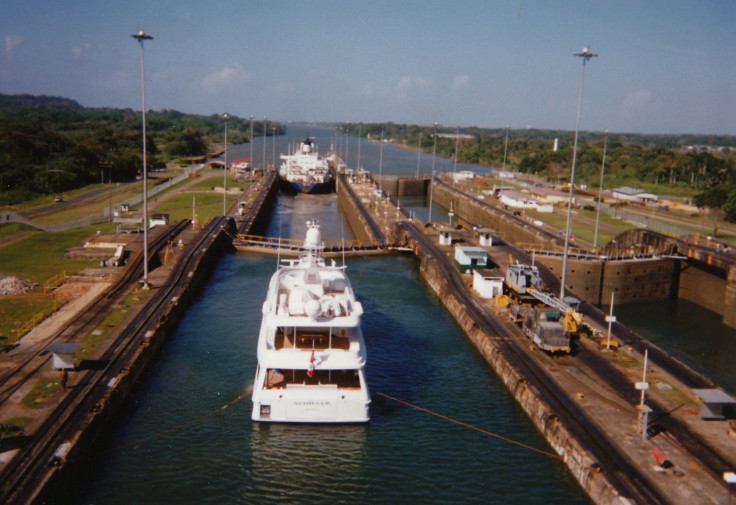 The Panama Canal will face a drop in its revenue by around $200 million next year, its administrator Ricaurte Vásquez said Thursday.
The shrinking of the revenue is due to crossing restrictions meant to save water, as the region is enduring an unprecedented drought.
The country generally records heavy rains in the month of July; however, this year's lack of precipitation has been called "historically unprecedented," by the Panama Canal Authority, as per Reuters.
The canal authority previously said, "As part of a worldwide phenomenon, in the last six months, the Canal has experienced an extended dry season with high levels of evaporation, with a high probability of an El Nino condition before the end of this calendar year."
There is no sufficient rain to feed the watershed system of rivers and brooks that fill the lakes, from where waters fill the locks for the vessels.
The watershed is also responsible for supplying freshwater to Panama City, which has about half the country's population of four million.
Due to the abnormally dry weather, the canal reduced the number of ships passing through its locks daily to a maximum of 32, as per the Associated Press.
The Panama Canal Authority had said that during the rainy season, an average of 35 to 36 ships typically cross the canal every day, with each crossing using around 51 million gallons of water.
Before the measures were announced, the canal had expected to earn approximately $4.9 billion in fees in 2024.
The canal is used by large ships traveling between the Pacific and Atlantic oceans as it provides a shortcut. It helps to save over 8,000 nautical miles, which in turn reduces the time of their trips by around 21 days. A ship generally takes less than 10 hours on average to pass through it.
Following the canal's expansion in 2016, the waterway started registering almost 14,000 transits on an annual basis.
The canal is very important, as approximately 3.5% of the world's maritime trade passes through it.
Every year, the canal earns approximately $2 billion, out of which about $800 million goes to Panama's General Treasury. The proceeds from it contribute to around 3% of the country's annual Gross Domestic Product.
© 2023 Latin Times. All rights reserved. Do not reproduce without permission.