On Jan. 8, 2016, powerful drug trafficker Joaquín "El Chapo" Guzmán was captured for the third time, and now it has emerged that drug Lord "La Barbie" might have been involved in it.
El Chapo, the former leader of the Sinaloa Cartel, was extradited to the U.S. to face justice in what was called "The Trial of the Century" after he spent a year in jail in Mexico. During this trial, he was sentenced to life imprisonment for his direct link to drug trafficking in America and Mexico. He is currently serving the sentence in a maximum security prison in Colorado, reported Prensa Libre. His capture in 2016 generated several theories about how the Mexican authorities discovered the whereabouts of the drug trafficker.
As a result of the controversy caused by the recent disappearance of Édgar Valdez Villarreal, aka "La Barbie," new information has come to light about El Chapo's capture. Prior to his capture in 2010, Villarreal was an informant for the Drug Enforcement Administration (DEA). He continued to be related to the world of drug trafficking and the Beltrán Leyva Cartel. This reportedly allowed him to provide information so that the authorities could capture El Chapo after he escaped from the Altiplano jail in 2015.
Villarreal has been in news after he mysteriously vanished from a Florida prison earlier this month. Federal agents believe that he is likely in the U.S. witness protection program and aiding prosecutors in an upcoming corruption trial, reported Washington Examiner.
Despite serving a 49-year sentence imposed on charges of drug trafficking and money laundering between Mexico and America, Villarreal disappeared from the Bureau of Prisons public database earlier this month. Mexican government officials have demanded to know his whereabouts, but they probably don't have to look further than the upcoming U.S. bribery trial of a former top law enforcement official accused of working with the Sinaloa Cartel, said federal agents.
A former agent said that it "reeks of cutting a deal, and he (likely) is in the witness protection program."
The agent added that the first thing "I think of is he probably had inner knowledge of the El Chapo network, and it's possible to give information in return for a shorter sentence."
On Jan. 6, 2023, Genaro Garcia Luna, the former secretary of public security in Mexico from 2006 to 2012, is scheduled to go on trial in New York. He is accused of taking millions of dollars in bribes in exchange for ignoring the criminal activities of the Sinaloa Cartel that was headed by El Chapo.
Villarreal has "a lot of information, and the U.S. government is interested in that information," said Mike Vigil, former chief of international operations for the Drug Enforcement Administration.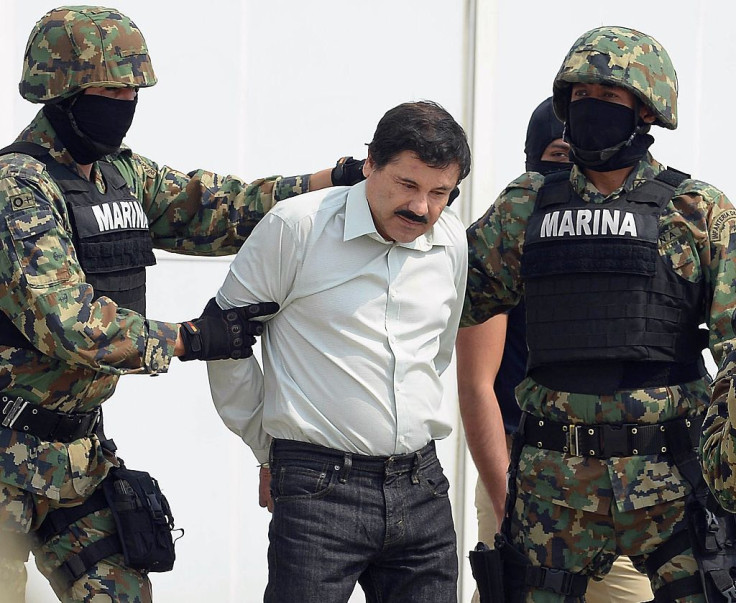 © 2023 Latin Times. All rights reserved. Do not reproduce without permission.