A Utah woman, who was reportedly drunk while she crashed into two cyclists and killed them, has blamed the hit-and-run deaths on her loose bowels and upset stomach at the time of the incident.
The accused, identified as 47-year-old Julie Ann Budge, of Hurricane, Utah, has been accused of striking two California cyclists, who were on a bike lane, with her Hyundai Genesis on Telegraph Street in Washington City, about eight miles northeast of St. George. Matthew Bullard and Adam Bullard, at about 2 p.m. on Saturday, April 9. Budge reportedly crashed into them while the bikers, identified as Matthew Bullard, 48, and Adam Bullard, 49, of Whittier, were participating in the "Spring Tour of St. George" race, the New York Post reported.
When the officers interrogated Budge after the crash, she told the police officers that she suffered from "various medical issues," including irritable bowel syndrome. According to Budge, the condition made her "defecate on herself without warning," which caused her to swerve into the men, causing the accident that led to their death. Budge also told the investigating police officers that she knew that she had hit the cyclists, however, she said she couldn't get her vehicle to stop.
"A witness at the scene of the accident stated that it appeared that Julie did not have the intention of stopping after hitting the two cyclists," the arresting officer wrote.
"The witness stated he followed Julie's vehicle until she pulled over and stopped several hundred yards away from the accident," he added.
Even though the two men were immediately rushed to St. George Regional Hospital for immediate treatment, they subsequently succumbed to their fatal injuries and died, the Daily News reported.
Budge reportedly failed a number of field sobriety tests after she was flagged by law enforcement. When she failed the tests, Budge told the authorities that it was because she had been admitted to a hospital the previous day and had been taking fentanyl, a powerful opioid pain medication, through an IV drip.
Budge has been charged with two counts of driving under the influence (DUI) and two felony counts of automobile homicide. She was also charged with reckless driving, improper lane travel, and leaving the scene of a deadly accident.
Budge is currently being held in jail without bail. Meanwhile, prison records state that Budge was previously convicted of driving under the influence (DUI) charges in 2015.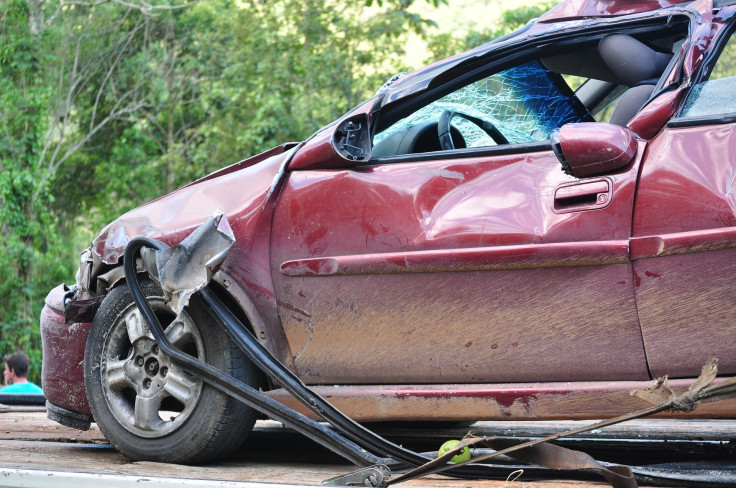 © 2023 Latin Times. All rights reserved. Do not reproduce without permission.