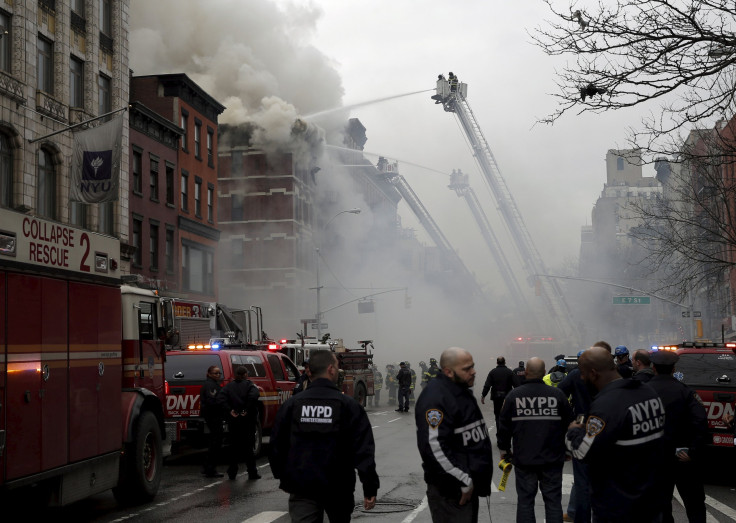 Law enforcement say that at least 30 were injured when a building exploded in the East Village on Thursday, according to the Post. Flames engulfed the five-story brick building following a strong explosion whose vibrations were felt at least a block away. The structure, at 121 Second Ave., between East 7th and St. Mark's Place, included apartments as well as commercial property. The cause of the explosion is still under investigation, but FDNY officials quoted by the New York Times seemed to suspect a gas leak.
A witness quoted by the AP say that the explosion occurred on the first floor, reportedly a commercial space, and quickly spread upwards. The witness also said they saw victimes rushing out of the building with bloodied faces. The building has since collapsed, and firefighters struggled to contain the flames, which reportedly spread to two adjacent buildings. Its residents have been displaced. At least two people were critically injured according to the FDNY. It's unclear if anyone died in the incident. Sniffer dogs were brought on scene as a precaution. In a video posted on YouTube by Scott Westerfeld shows a street littered with over a dozen firetrucks trying to put out the blaze.
© 2023 Latin Times. All rights reserved. Do not reproduce without permission.