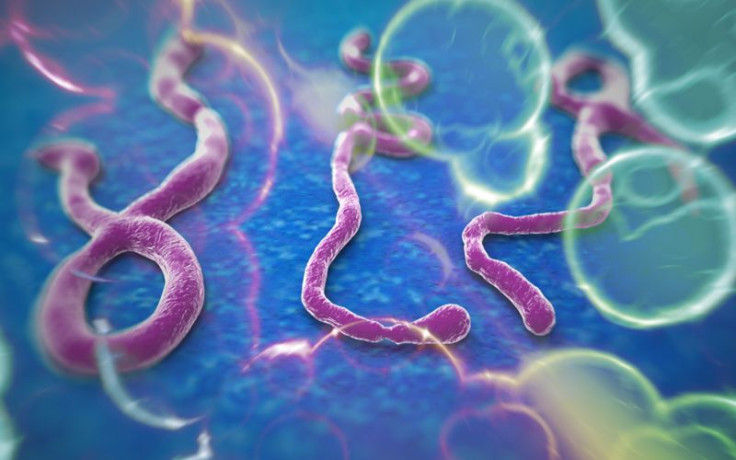 The Ebola virus has everyone on edge of a possible outbreak in the U.S. and now a man in NYC is being tested after a trip to Africa. A patient at Mount Sinai Hospital was traveling through a West African country and is presenting symptoms tied to the virus like high fever and gastrointestinal issues. "All necessary steps are being taken to ensure the safety of all patients, visitors and staff. We will continue to work closely with federal, state and city health officials to address and monitor this case, keep the community informed and provide the best quality care to all of our patients," the hospital confirmed in a statement published by ABC7. The hospital has taken all the precautions and isolated the patient and screening him to determine the cause of his illness.
Symptoms presented by the male patient could be cause for any other illness, but being that he had just traveled through a sector that has seen many infected, doctors don't want to risk it. "Many things cause fever and gastrointestinal symptoms. The steps they are taking are wise given the travel history, but nothing about the symptoms is specific to Ebola," Dr. Richard Besser told ABC News. Federal agents at U.S. airports are keeping a close eye on travelers from Africa. "There is a screening process that individuals have to go through when they board aircraft departing the countries where this outbreak has been reported. There is additional screening that occurs when individuals who started in that region of the world arrive in this country," White House Press Secretary Josh Earnest told reporters.
U.S. citizens should not be alarmed as experts have stated that an outbreak of the virus in the United States would be able to be contained quickly. The U.S. has the technology and the infrastructure to contain the epidemic from spreading and wouldn't cause the wave of deaths seen in Africa. Dr. Tom Frieden of the US CDC stated "If there are patients with possible Ebola or confirmed Ebola in hospitals, that doctors and the entire healthcare team are super careful, they have protocols in place and make sure that everyone of those protocols is followed."
© 2023 Latin Times. All rights reserved. Do not reproduce without permission.