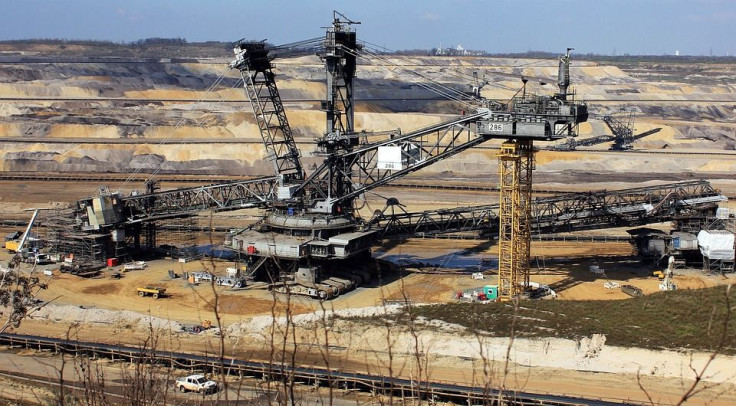 Indigenous villages in Ecuador are fighting miners amid mining activity that has "devastating" effects on people's health.
When Leo Cerda was a child, he would help his family cultivate cassava, and other fruits and vegetables in their chakra, which is a traditional garden in Kichwa communities.
Traditions form a large part of the family and spiritual life in the Ecuadorian village of Napo, according to Al Jazeera.
Cerda said that as a kid, he "got to enjoy nature."
However, now the 34-year-old spends his days chasing gold miners from his community. He is also busy campaigning against those who threaten to destroy his ancestral lands. He said that he can no longer swim or fish in the rivers because they are contaminated.
He noted that within three years, everything changed and that the land has "been poisoned."
A study was carried out in mining areas of the northeastern Andean foothills of the Ecuadorian Amazon, which is close to where Cerda lives. It was revealed that the area had high concentrations of toxic metals.
For communities along the Napo, Anzu and Jatunyacu rivers, their cancer risk is very high.
It was "very sad to see the conditions these communities are exposed to as well as the total degradation of an ecosystem that is so important for the entire planet," said Mariana Capparelli, a researcher who contributed to the study.
She shared that the effects on "human health are devastating."
Mining in Ecuador has not only led to environmental pollution but also adverse effects on the health of Indigenous communities.
In the last few months, authorities have carried out many raids against illegal miners.
Last month, Ecuador's government said that it has declared illegal mining a national security threat. The government shared that it has connections to money laundering and arms trafficking, according to Reuters.
President Guillermo Lasso is looking to tackle growing illegal mining activity in many locations around his country, especially in the Amazon, where there are large reserves of copper and gold.
Illegal mining has become "uncontrollable" in parts of the South American country, said Andres Tapia, a spokesperson for the Confederation of Indigenous Nationalities of the Ecuadorian Amazon.
Tapia shared that many areas of Napo have been "invaded and taken over by illegal mining mafias."
© 2023 Latin Times. All rights reserved. Do not reproduce without permission.