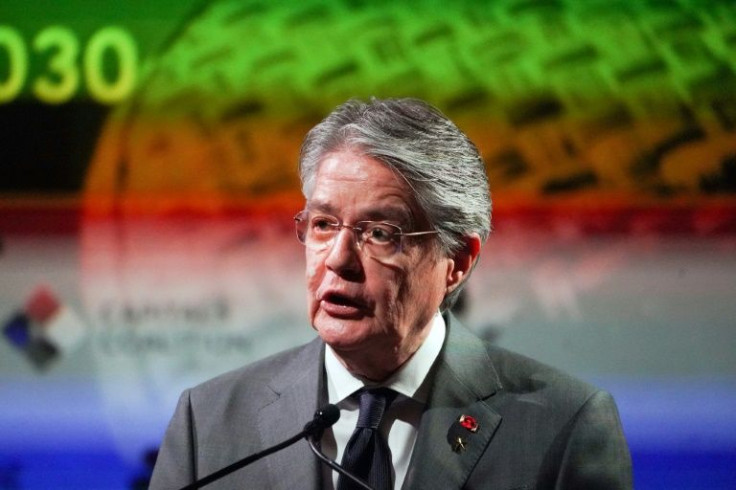 Following the killing of presidential candidate Fernando Villavicencio on Wednesday, Ecuador's President Guillermo Lasso has declared a countrywide state of emergency for 60 days.
The 59-year-old presidential candidate, who was known for being against corruption and organized crime, was shot dead at a campaign event in the country's capital, Quito.
Around 30 shots were fired in the attack that injured nine other individuals, including a candidate for the legislature and two cops, Al Jazeera reported.
Lasso said on Thursday that the armed forces were mobilized throughout the national territory to "guarantee the security of citizens, the tranquillity of the country and the free and democratic elections of Aug. 20."
He then announced that police had detonated a grenade left behind by the suspects.
Lasso called the killing "a political crime, which has the character of terrorism," adding, "We do not doubt that this murder is an attempt to sabotage the electoral process."
He also requested assistance from the Federal Bureau of Investigation with the probe into the presidential candidate's brutal killing. Later, he shared that the agency had accepted the request and that a delegation would be in Ecuador in the next few hours.
One suspect in the killing eventually died of the injuries they sustained during a shootout with police, according to the attorney general's office.
The office later said six people had been taken into police custody in connection with the crime. Interior Minister Juan Zapata identified them as Eddy G, Andres M, Camilo R, Jose N, Jhon Rodriguez and Jules C during a press conference on Thursday.
All six individuals were Colombian, police said, as per BBC News. The suspect who succumbed to injuries was also from Colombia.
Zapata shared that during the police raid that led to the arrest, cops found a submachine gun, a rifle, three grenades, four pistols and four boxes of ammunition. Officers also discovered two motorbikes and a vehicle that had been reported stolen.
The minister called the killing an "abominable event" and said a police investigation was underway. He added that officers would work to "discover the motive of this crime and its intellectual authors."
Last month, Villavicencio, who was a member of Ecuador's national assembly, reportedly got threats from the Los Choneros gang. He was given a security detail following the threats.
© 2023 Latin Times. All rights reserved. Do not reproduce without permission.