At least right mass graves have been discovered in Libya, a proceeding that has left the United Nations (UN) horrified.
A majority of the graved were discovered in Tarhuna, a region recently taken over by the country's internationally recognized government from renegade military commander Khalifa Haftar's forces.
Tarhuna is recognized as Haftar's last stronghold in Libya's western region. It is also the region used by Haftar's forces for a 14-month long attempt to seize the capital from Tripoli-based Government of National Accord (GNA).
The United Nations Support Mission in Libya (UNSMIL) wrote on Twitter about the discovery of eight graves in the area liberated from Haftar's forces.
"International law requires that the authorities conduct prompt, effective & transparent investigations into all alleged cases of unlawful deaths," mentioned UNSMIL.
The association further thanked the Justice Minister for taking a quick action to establish a committee to look into the possible cause of death for the victims and hand over the bodies to their next of kin after proper identification.
The media has reported that the GNA has recovered "over a hundred bodies in these mass graves." The remains are thought to be of civilians and the captured GNA soldiers.
The mass grave has been defined as yet another example of the brutality of the Libyan conflict and the effect on the residents in the area.
The rivalry between the GNA and Haftar has intensified since 2011 after longtime ruler Muammar Gaddafi was toppled. While GNA continues to be backed by Turkey, Haftar's Libyan National Army has the support of Russia, Egypt and the United Arab Emirates.
The U.S. has also expressed its concern over the matter.
"We are troubled by reports that GNA forces are discovering bodies of civilians, IEDs and land mines in areas retaken from the LNA," said David Schenker, U.S. assistant secretary for Near Eastern Affairs.
The UNSMIL has previously reported receiving complaints of torture, displacement, killings and disappearance of hundreds of people in Tarhuna by Haftar's forces. According to the report, the victims were identified as captured soldiers, state officials, civil activists, and normal civilians.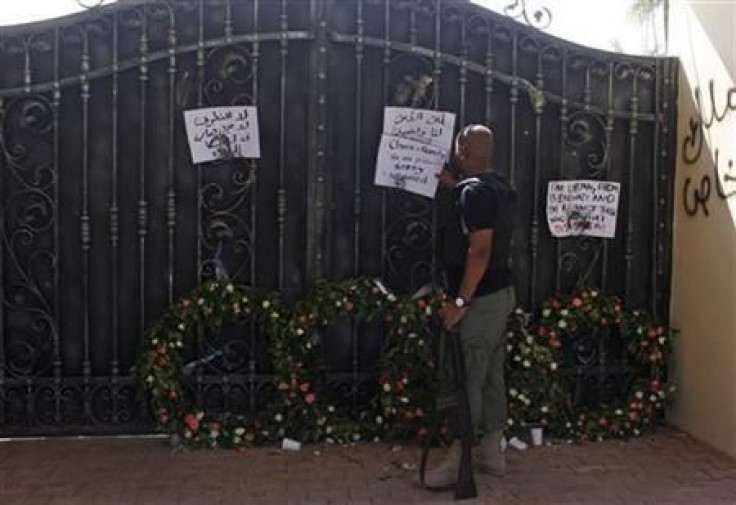 © 2023 Latin Times. All rights reserved. Do not reproduce without permission.