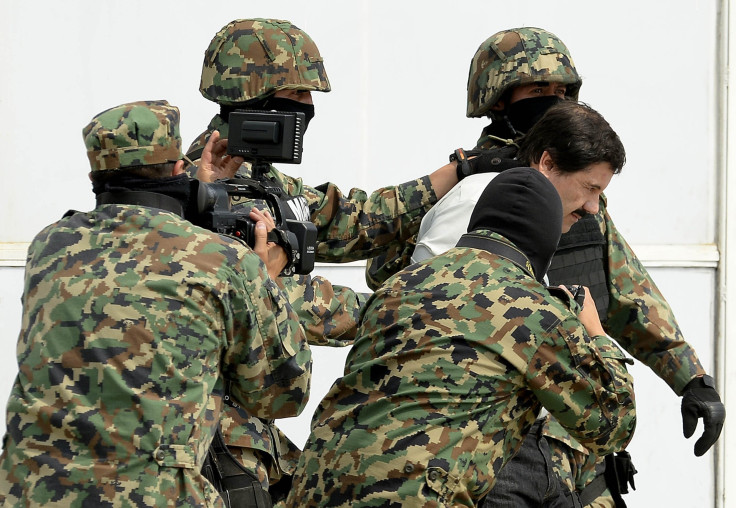 Jorge Ivan Gastelum Avila, a top member of a Mexican drug cartel that was led by kingpin Joaquín "El Chapo" Guzman, has been extradited to the U.S.
The Justice Department said on Tuesday that he is now facing charges related to international drug trafficking and firearms.
The department described him as a Sinaloa cartel assassin as well as a "plaza boss" in Mexico, and was active from 2009 to 2016.
It said that Avila, also known as Cholo Ivan, had supervised at least 200 armed men and conspired to send cocaine to America.
The department said in a statement that Mexican authorities captured Avila and Guzman in 2016.
Avila remained detained in Mexico until he was extradited to the U.S. on April 1.
On Monday, the 42-year-old made an initial appearance in the U.S. District Court for the District of Columbia.
Prosecutors charged Avila with conspiracy to manufacture and distribute five kilograms or more of cocaine and over 1,000 kilograms of marijuana. This was done knowing that those items would make it to the U.S.
He was also charged with intentionally discharging a firearm during and with a drug trafficking crime, as per CBS News.
He faces a maximum penalty of life in jail for the drug conspiracy charge. There is also a mandatory consecutive sentence of 30 years for the firearms offense.
In 2019, Guzman was convicted in New York of trafficking billions of dollars of drugs to America and conspiring to kill his enemies. Since his arrest, he has been serving a life sentence at Supermax, which is located in Colorado and is the most secure U.S. federal jail, as per NBC News.
The Sinaloa Cartel was credited by the head of the Drug Enforcement Administration (DEA) as one of two cartels in Mexico behind fentanyl's influx in the U.S.
DEA Administrator Anne Milgram had said that the Sinaloa Cartel and the Jalisco New Generation Cartel are "killing Americans with fentanyl at catastrophic and record rates as we have never seen before."
She added that the cartels were acting with "calculated, deliberate treachery" to get fentanyl to America and to get people to buy it through fake pills. They hide it in other drugs or any means that they can take to "drive addiction and to make money."
© 2023 Latin Times. All rights reserved. Do not reproduce without permission.