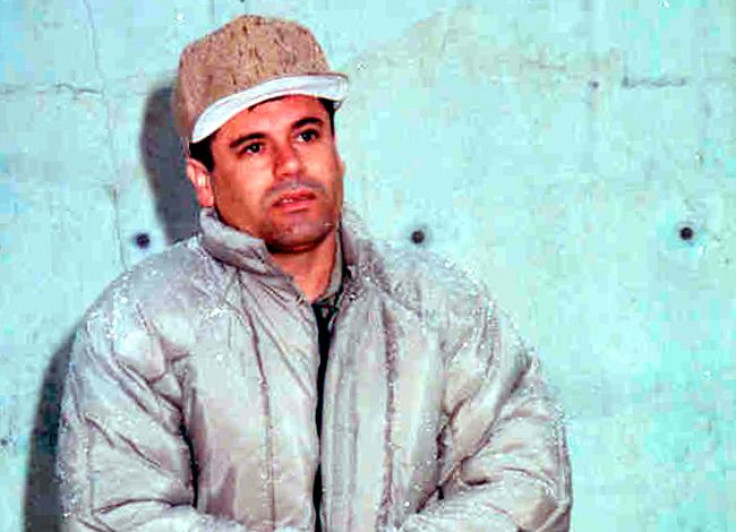 Joaquin Guzman Loera, known as "El Chapo," the kingpin of the Sinaloa cartel was issued a California Driver's License according to a report from Univision. The documents obtained by the Hispanic network are from a Drug Enforcement Administration (DEA) report where it states the drug lord obtained his license in 1988 under one of his aliases, Max Aragon. The document shows "El Chapo's" face picture, the issue date, his height, age and an alleged address in the city of Los Angeles. According to the report from the DEA, the license was used by Guzman to register two Corvette's he bought in L.A. to later gift to public officials in Mexico.
When "El Chapo" was issued the driver's license, he was already a wanted man by the DEA. In 1993 the kingpin was captured in Guatemala and extradited to Mexico, being sentenced for over 20 years on charges of drug trafficking, criminal association and bribery. In 1995 he was transferred to Puente Grande, a maximum security prison in the Mexican state of Jalisco. By 2001, Guzman broke out of prison when he escaped in a laundry van, with reports from the Univision report giving a different version of the escape. The Spanish-language network now states that he alleged fled the scene dressed as a woman, with a wig, skirt and heels.
"El Chapo" is best known for his worldwide infrastructure and is the DEAs most wanted man. About 62 of the 120 drug trafficking tunnels that have been found have been linked to Guzman's organization, according to the report. Just last week a new tunnel was discovered that connects San Diego, California with Tijuana, Mexico. "Once again, we've succeeded in taking down a smuggling tunnel before it was fully operational. This action is another huge setback for the Mexican cartels, which invest vast amounts of time and money to build them. These criminal organizations should not mistakenly believe tunnels will be their ticket to success," said John Sandweg, acting director of the U.S. Immigration and Customs Enforcement.
© 2023 Latin Times. All rights reserved. Do not reproduce without permission.