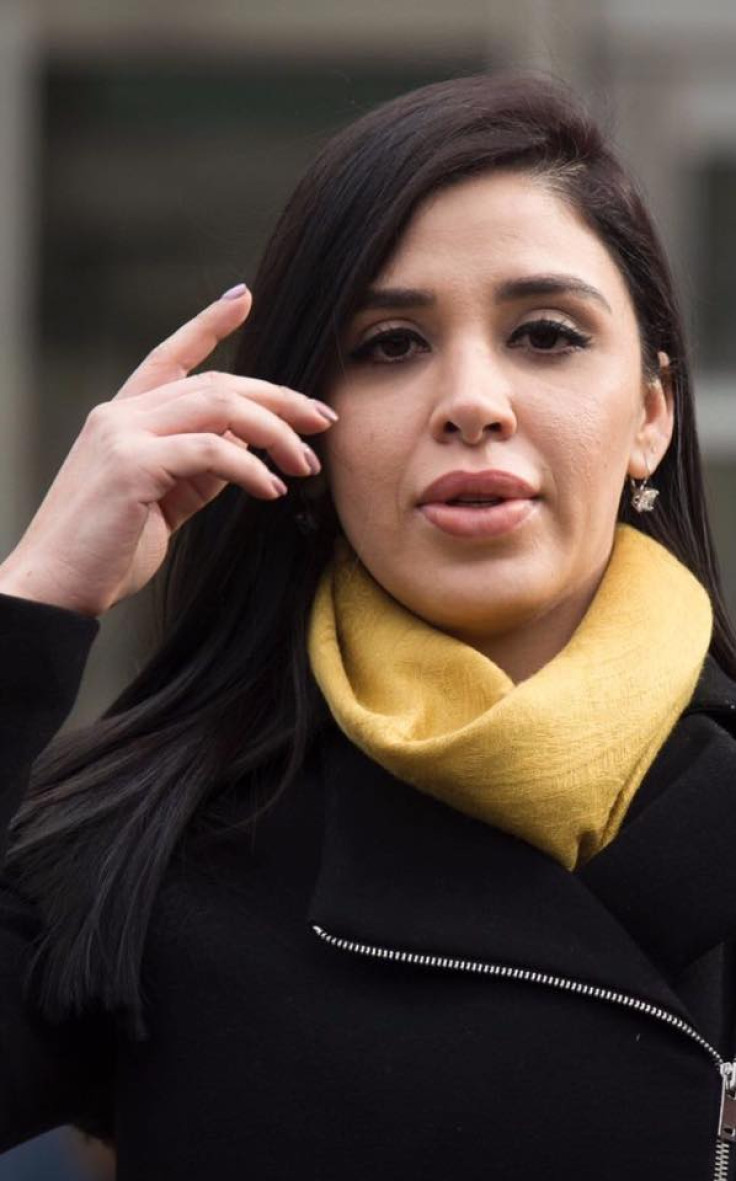 The wife of the infamous Mexican drug king Joaquin "El Chapo" Guzman has been moved from federal prison to community confinement, according to the Bureau of Prisons.
Emma Coronel Aispuro, the wife of El Chapo, was transferred on May 30 from FMC Carswell in Texas to community confinement overseen by Long Beach Residential Reentry Management in California.
This is similar to house arrest, and movements can be monitored by a GPS bracelet. Home confinement is usually for inmates in their last 12-18 months of a federal sentence.
She is scheduled to be released around September.
The wife of the Mexican drug king was sentenced in 2021 to three years in prison for her role in her infamous husband's multibilliob-dollar criminal plan.
She was arrested outside of Dulles Airport in Washington D.C. in 2021.
Statements from prosecutors said she helped coordinate her husband's 2015 prison break through a one-mile-long underground tunnel with her husband's son. She also benefited from his criminal activities through their marriage.
She pleaded guilty on conspiring to distribute heroin, cocaine, marijuana and methamphetamine, as well as money-laundering and engaging in transactions with a foreign narcotics trafficker.
As for El Chapo himself, he was found guilty for 10 criminals counts and was sentenced to life plus 30 years in prison.
He is serving his time in the federal United States Penitentiary Florence, a supermax prison in Colorado.
© 2023 Latin Times. All rights reserved. Do not reproduce without permission.