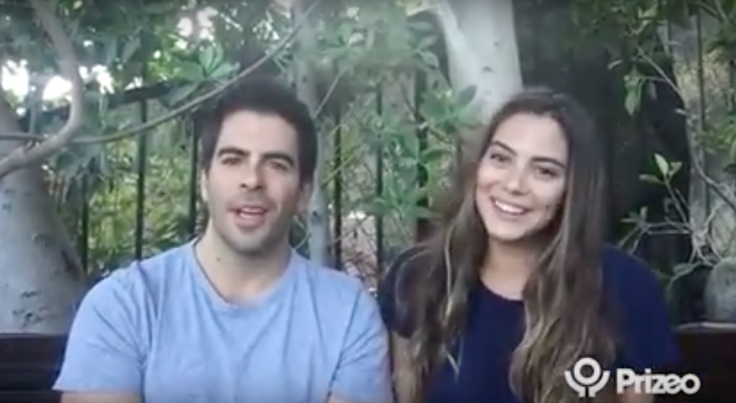 Leading rainforest information web site Mongabay and charity fundraising platform Prizeo are teaming up with BH Tilt and Eli Roth's "The Green Inferno" to create an awareness and fundraising campaign to bring attention to the destruction of the Amazon rainforest. The fundraising campaign also includes a national education and awareness component tied to a multi-city Eli Roth fan appreciation tour. The campaign aims to directly conserve at least 10,000 acres of rainforest -- an area 12 times the size of New York City's Central Park -- and publish 100 stories that reach upwards of a million people. With the proceeds of this campaign, Mongabay will establish a journalism fund to produce stories on threats facing indigenous people and forests in the Amazon.
Mongabay will also distribute funds to non-profit organizations working with indigenous people to protect forests and cultures in the Peruvian Amazon. Donors at Prizeo.com will be automatically entered into a sweepstakes for a chance to win a trip for 2 to LA to have lunch with Eli Roth, tour the Crypt TV studio and be treated to a private screening. Donations start at $5 an entry, and people can choose to donate higher amounts in exchange for additional entries. Rewards include movie props and memorabilia, a development deal with Crypt TV and even a custom prop of your head on a spike. For more information please go here.
Prizeo Chief Operating Officer Alexandra Ducocq said: "We are excited to collaborate with such remarkable partners, BH Tilt, Eli Roth and Mongabay's Rhett Butler, to bring greater awareness to such an important cause."
Eli Roth said: "I'm thrilled to be partnering with two terrific organizations that will help fans channel their goodwill towards helping the unprotected tribes of the Amazon in a truly effective way. Horror films have always provoked discussion by pointing out a social injustice in the world, and I made The Green Inferno to spark discussion and bring awareness to the devastation these tribes face at the hands of corporations. While my film is a work of fiction, sadly what is going on in the Amazon is all too real, and after we screened the film for Mongabay we all agreed that we could use the film's publicity to help connect fans with them and support the incredible work they're doing to help the rainforest and protect the people who live there peacefully."
© 2023 Latin Times. All rights reserved. Do not reproduce without permission.