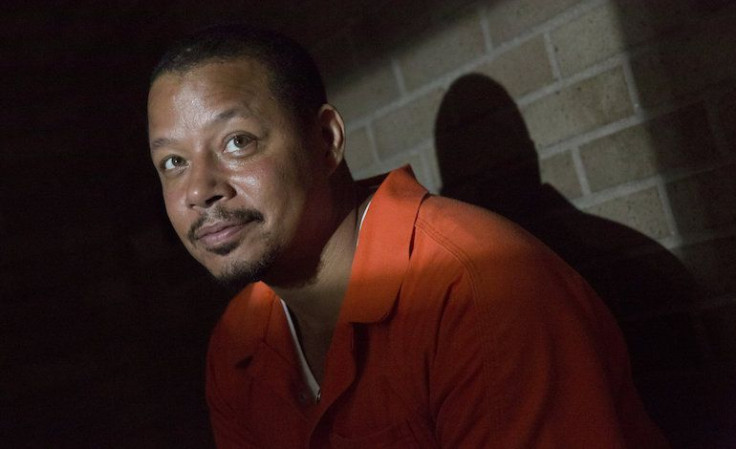 Tonight is an all-new episode of "Empire" on FOX and after all the crazy events in "Without a Country," plus Lucious (Terrence Howard) being released from prison we can't wait to see what will happen next in the third episode titled "Fires of Heaven."
In a first look video we see Trai Byers, Grace Gealey and Jussie Smollett discuss Lucious and Anika, the epic family dinners and Cookies (Taraji P. Henson) big moment. From the promo trailer we also learn Andre is desperate to get back into Empire and his fathers good graces and that Lucious' family business is raided by the FBI. Check out both clips below.
The synopsis for "Fires of Heaven" reads: "Cookie and Anika secretly work together behind Lucious' back to pull off a surprise performance that catches the eye of Pitbull. Meanwhile, Lucious tracks down Frank Gathers' daughter, Young Ma, to try to convince her to sign with him at Empire, while Hakeem is hard at work on his girl group, Ménage a Trois. Also, Andre and Rhonda hope their baby-on-the-way will be the key that unlocks Lucious' cold heart and opens the door for Andre to return to the Empire fold."
Guest stars include Pitbull as himself and Bre-Z Murray as Frank Gather's (Chris Rock) musically gifted daughter.
"Empire's" third episode "Fires of Heaven" will air Wednesday, Oct. 7 at 9:00 p.m. EDT on FOX and will be available the next day via FOXNOW, Xfinity, iTunes and Hulu. Some of these options will cost you with episode prices ranging from $1.99 to $2.99. Unfortunately FOX does not offer a live stream service on its website but if you are truly out of option you can watch the new episode here, here and here.
© 2023 Latin Times. All rights reserved. Do not reproduce without permission.