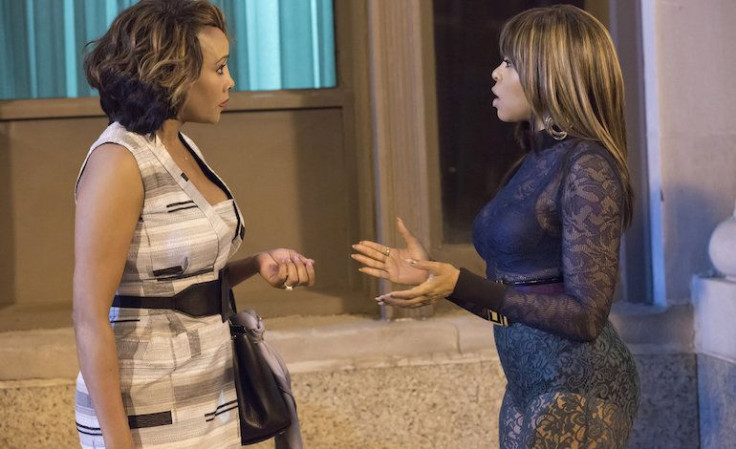 Tonight is an all-new episode of "Empire" on Fox and we cannot wait to see what will happen. If you recall in last weeks episode "My Bad Parts" we met Cookie's (Taraji P. Henson) spitfire sister, Candace played by Vivica A. Fox. We'll definitely see more of her in tonights episode, "Sinned Against," plus guest appearances from Rosie O'Donnell and Alicia Keys.
Fox has released a few sneak peek clips for tonights episode "Sinned Against." In the first clip we see Jamal (Jussie Smollett) and Sky (Alicia Keys) deciding to write music together. In the second video Cookie and Candace search for their missing sister and in the final clip we see Pepper (Rosie O'Donnell) telling Cookie about the girls back in prison. Plus in a first look clip we see Henson and Smollett talk about Jamal's new relationship with Sky, Cookie's sister and secrets and much more in the coming episode. Check out all the clips below.
The synopsis for "Sinned Against" reads: "Cookie and her sister, Candace, team up with a former prison mate to rescue their sister, Carol. Back at Empire, Jamal and critically acclaimed pop star Skye Summers begin collaborating and soon share a deep connection. Meanwhile, Laz (Adam Rodriguez) has truly fallen for Cookie, but things get complicated when she finds out the truth about him."
"Empire," "Sinned Against" will air Wednesday, Nov. 25 at 9:00 p.m. EDT on Fox and will be available the next day via FOXNOW, Xfinity, iTunes and Hulu. Some of these options will cost you with episode prices ranging from $1.99 to $2.99. Unfortunately Fox does not offer a live stream service on its website but if you are truly out of option you can watch the new episode here, here and here.
© 2023 Latin Times. All rights reserved. Do not reproduce without permission.