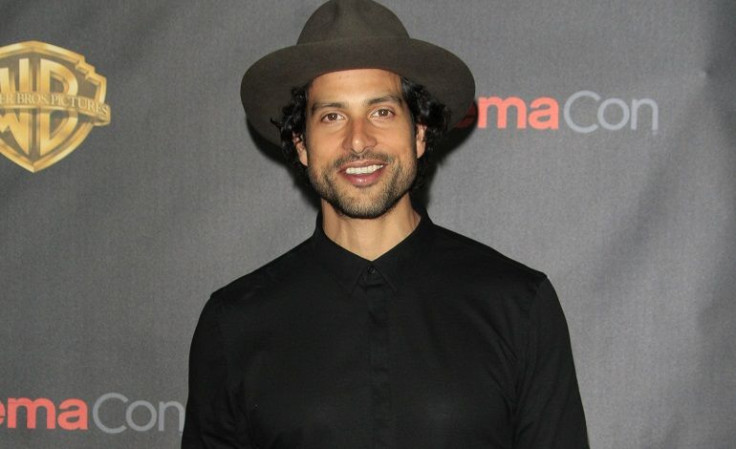 Fox announced Tuesday that "Magic Mike's" Adam Rodriguez will be joining the cast of "Empire" season two as a recurring guest. And better yet he will be a potential new love interest for Cookie (Taraji P. Henson).
According to Entertainment Weekly Rodriquez will play concert promoter Laz Delgado, a smooth talker with an expert ability to hustle. Laz, a former EMT and native New Yorker, also takes a special interest in Cookie. Rodriguez will be joining an all-star cast including guest stars Alicia Keys, Lenny Kravitz, Chris Rock and Ne-Yo.
Ahead of "Empire's" season two premiere, Rodriquez will appear in this summer's "Magic Mike XXL." Until then check out these other 10 juicy details about season two of "Empire."
1. More episodes split in two?! - The network announced Monday that "Empire" season two starring Terrence Howard will be 18 episodes in length, which is six episodes more than the show had in season one. Fox will be splitting "Empire's" sophomore season into two halves. This means the show will run eight or nine episodes this fall, take a big break, then air the remaining episodes in the spring.
2. More original music - Fox announced that recording artist Ne-Yo will be joining Timbaland to write original music for "Empire" season two.
3. Season two has not been planned! - In an interview with E! Online executive producer Ilene Chaiken talked about season two plans and revealed the team has yet to start doing, well, anything really. Chaiken told E!:
"No, we haven't started at all. [Executive producers] Lee Daniels and Danny Strong and I have talked very casually about it and we have some ideas, and there were some markers that were thrown down at the end of our first season and our finale last night that clearly we're going to pick up and run with. But beyond that, we haven't even begun to break stories for season two."
4. Lucious could stay in jail! - When asked if Lucious (Terrence Howard) could stay in jail for the second season Chaiken revealed that the character will always be a central focus and his story can be told from anywhere.
"Lucious will always be central to the story no matter where he is. Beyond that, we're not there yet. We'll figure out whether Lucious is in or out of prison or in and out of prison, and how he will be integral to these storylines," said Chaiken.
5. Porsha is coming back - Cookie's blunt and honest assistant will be back for season two! Chaiken told E! that we should expect to see her again saying, "Porsha is certainly coming back in season two. We love her as much as you do. I would bet you that there's a good chance we'll do more with her in the second season."
Although the actor will not appear on screen Malik Yoba did reveal that he will be back for season two.
6. Vernon will return!? - Although the actor will not appear on screen Malik Yoba did reveal that he will be back for season two. According to Hello Beautiful he told "The Brilliant Idiots" that he's probably not done with "Empire" just yet. There's a chance that he could be returning to the show in a creative capacity! "I'm supposed to come back as director," Yoba said, hinting that it's not definite right now. "They said I can be a director on there season 2. I was promised. We'll see."
7. Patti LaBelle will return! - "Patti LaBelle will return," she told "Entertainment Tonight" while practicing for her next "Dancing With the Stars" routine. "At first Lee [Daniels] had me playing an angel. I said, 'An angel? That means I'm over!' You know?"
Lee eventually relented and gave her a more substantial part. She recalled, "He said, 'OK, Lala. I'm gonna give you a part and you're going to come back all the time.'"
8. Is Oprah coming to "Empire?" - According to The Hollywood Reporter co-creator Lee Daniels has been the most overwhelmed by Spike Lee reaching out to direct an episode. The site also reports that Daniels cops to logging multiple calls to pal Oprah Winfrey to try to get her on the show. "I tell him: 'Lee, it's not enough that you've taken every viewer possible on Wednesday night. Now you want me to leave my own network?' " says Winfrey, to which Daniels howled with laughter, "I'm wearing her down!"
9. "Empire" to get A-listers? - According to CinemaBlend Daniels was speaking out about "Empire's" upcoming guest stars with EW when he revealed he would like to see a-list actor Denzel Washington guest star on the popular drama. He also dreams about having musician and "Hunger Games" actor Lenny Kravitz appear. "It's about [Washington's] schedule. I've got to lure him in with my fishhook, but he is really a great support of the show and Lenny Kravitz is going to be on the show, hopefully. We're going to make sure we try and create a storyline for him," said Daniels.
10. Raven-Symone teases her return - In a recent interview with ET the actress was asked, "Raven, what do you wish will happen next season between me and you and my baby daughter/sister? Dun dun duuuun!"Raven replied saying:
"What do I hope will happen next season? Well, I hope that my character comes back and has more of a relationship with Cookie, and has the ability to kind of fight for her position in Empire's company being that her daughter is an heir, and maybe give some of that money."
Photo courtesy of Shutterstock.
© 2023 Latin Times. All rights reserved. Do not reproduce without permission.