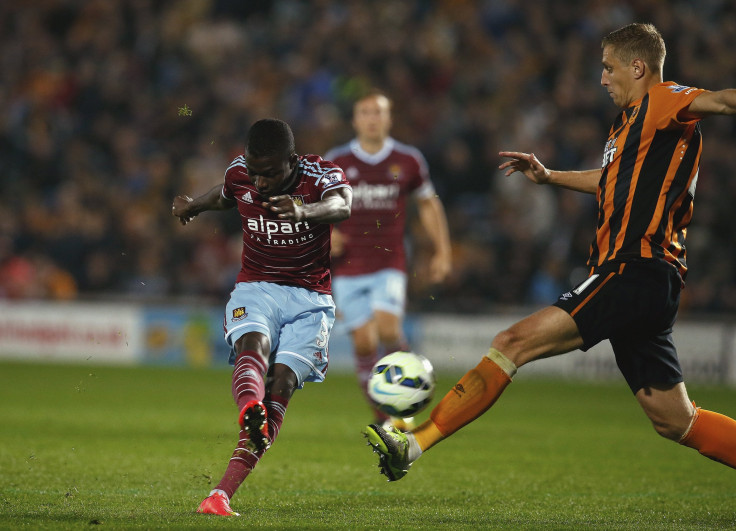 If you don't remember the name Enner Valencia, allow us to refresh your memory. Valencia rose to prominence with his performance in the World Cup this summer in Brazil. Valencia scored three goals for his home country of Ecuador in Group Play and was at one point leading the Golden Boot race. Unfortunately, Ecuador found themselves in Group E with European powerhouses France and Switzerland and was unable to advance. Had Ecuador been able to make it through the group, its possible Valencia would be your Golden Boot Winner.
Despite not getting his team to the round of 16, Valencia did enough in Brazil to grab the attention of the English Premier League. West Ham manager, Sam Allardyce was impressed with Valencia's performance and paid a $20 million transfer to Liga MX club, Pachuca, for his services. Valencia was not fit to play in West Ham's first few matches, but made his presence felt in his first action against Hull City on Monday.
Check out the video below as Valencia steps just outside the box, hesitates, and faster than a snake strikes, moves to the right and blasts a rocket of shot through five Hull City defenders. We're not sure when Valencia traded in his right leg for a cannon, but we're pretty sure this shot is one of the quickest and most powerful we've seen.
Valencia's first goal of his West Ham campaign, was the equalizer in the game in the second half, but each team scored one more apiece as the game ended in a 2-2 draw. If his goal on Monday night was any indication, the 25-year old Ecuadorian striker has a bright future ahead of him in the EPL. If you watch the video below with the volume down, you can close your eyes and still hear ESPN announcer Alejandro Moreno's voice while calling the Ecuador vs. Honduras game in June of this year, as he yelled out emphatically, "GOOOOOOOOOOOOOOAAAAAAAALLLLLL! Enner Valencia!"
© 2023 Latin Times. All rights reserved. Do not reproduce without permission.