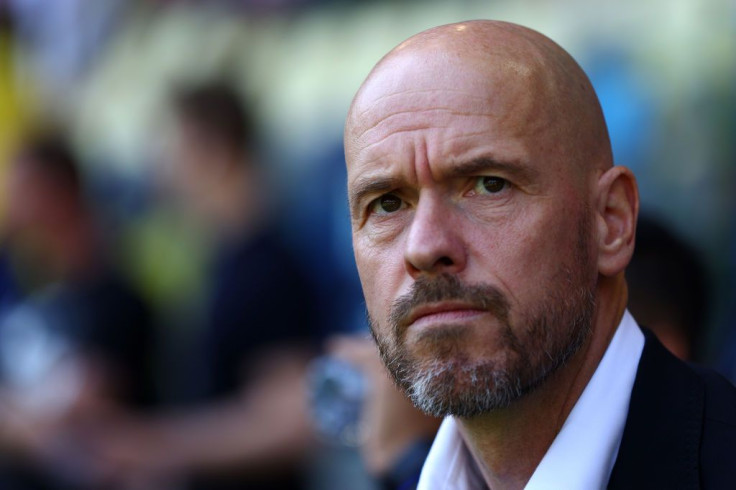 Manchester United's newly appointed manager Erik ten Hag talked about Cristiano Ronaldo leaving early during their pre-season match against Rayo Vallecano, calling the striker's action "unacceptable."
Ten Hag shared with Viaplay Sport Nederland his thoughts regarding July 31 game at Old Trafford wherein Ronaldo was spotted leaving the ground just half-time during United's final pre-season game. Man Utd initially said that they had "no issue" with it, they also reportedly confirmed that CR7 is just one of the several players who left the area while the game was still going on.
However, the former Ajax boss appeared to disagree with the team's statement. Ten Hag was asked how he handled it as their manager and his response was, "I certainly don't condone this. This is unacceptable. For everyone. We are a team and you have to stay until the end."
Even fans and former football players openly discussed their opinion on the matter, including Jamie O'Hara, a former Spurs player. "He's one of the greatest players ever but he's still got to be a part of a squad and a part of a team," he said. "If he's been dragged at half-time and left, that's not good. You can't do that as a player." Former Liverpool midfielder Danny Murphy also commented, saying, "You can't have a player doing that, it sets a horrendous example."
Fan footage circulated online, showing Ronaldo and Ten Hag seemingly having a "tense" conversation while in the pre-season match as the teams went for a break during the 33rd minute.
Ronaldo just came back to training and on the game after filing a long leave due to family issues. He missed out on Man Utd's friendly pre-season match in Thailand and Australia.
Despite other issues surrounding his previous claim of wanting to leave the club because of his desire to play in the Champions League this coming season, the five-time Ballon d'Or winner, as expected, continued to display his impressive skills during training. According to the Daily Mail, "Insiders say he has shown an excellent attitude in training, even staying behind for extra finishing practice with Bruno Fernandes, Christian Eriksen, Lisandro Martinez and Alejandro Garnacho."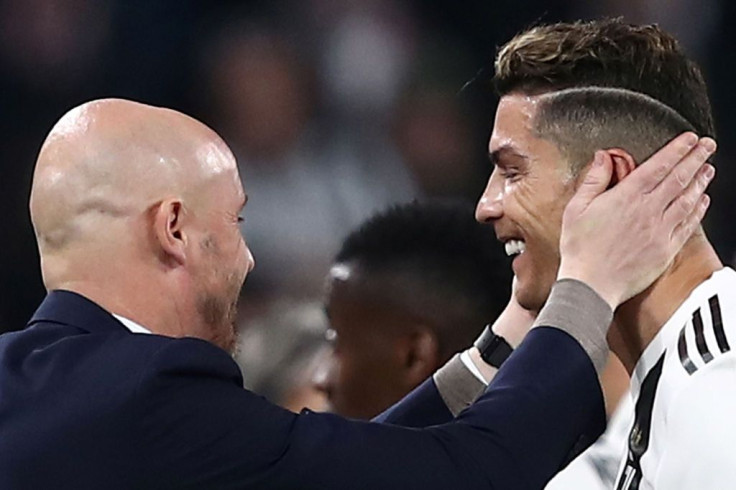 © 2023 Latin Times. All rights reserved. Do not reproduce without permission.