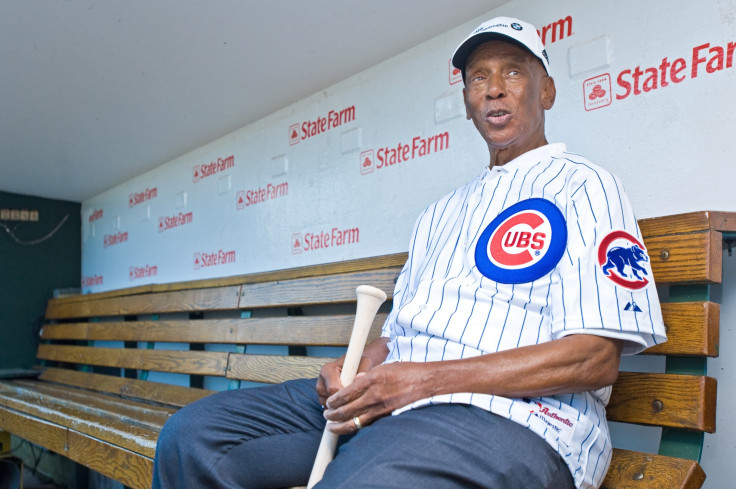 "Let's play two!" baseball lost one of its greatest legends on Friday when Hall of Fame slugger, Ernie Banks passed away at the age of 83. Banks was an 11-time All-Star and a two-time MVP who's passion and excitement for the sport was rivaled by no one. Even though his day game here on earth has come and gone, we know "Mr. Cub" is somewhere in heaven, playing the night cap of a doubleheader in the stars.
Banks was the greatest Chicago Cubs player of all time and despite never making the post season, or seeing his team win the World Series, he will always be remembered as the epitome of the Cubs organization and as the greatest ambassador for the City of Chicago and the sport of baseball. Join us as we remember the legend of Ernie Banks by looking back at 10 of his greatest quotes:
"Loyalty and friendship, which is to me the same, created all the wealth that I've ever thought I'd have."
"When I wake up in the morning, I feel like a billionaire without paying taxes."
"The only way to prove that you're a good sport is to LOSE."
"The Cubs are gonna shine in nineteen-sixty-nine."
"The riches of the game are in the thrills, not the money."
"I like my players to be married and in debt. That's the way you motivate them."
"Work? I never worked a day in my life. I always loved what I was doing, had a passion for it."
"Mr. Wrigley believed in this: Put all your eggs in one basket and watch the basket. They don't do that today. This is the old-fashioned way I'm taking about. He carried it on to his business. Do one thing and stay with it."
"The Cubs are due in nineteen-sixty-two."
"It's a great day for a ball game; let's play two!"
© 2023 Latin Times. All rights reserved. Do not reproduce without permission.