Eva Longoria is one admirable Latina. Not only is she known as a A-list celebrity, she is also a highly hands-on mom. Her achievements certainly do not stop here though, as she is also gearing towards becoming a director and running her own foundation. Does she even sleep?
In an exclusive interview with Extra TV, the former "Desperate Housewives" actress revealed just how busy she is these days. Mom to just 17-year-old Santi, Longoria already has her hands full with the little type. She revealed that the boy loves running around, but his mischief ends there.
Instead, baby Santi does not give her mom similar issues that other mom are presented with. "He's running around like crazy. Running, his little personalities come out more. He's laughing. He's just, he's funny... I'm really lucky. He's an easy kid. He eats well, he sleeps well, he travels well," she said.
Easy kid or not, few moms can devote their attention and energy into other endeavors. Not Longoria. She is set to become the first Latina director of two massive motion pictures coming in 2020. Both these films are expected to be impactful. First is 24-7, a movie that Kerry Washington will star in.
On the other hand, Flamin' Hot is the other movie she will direct, which is a biopic about Mexican businessman Richard Montanez. Nothing is set in stone yet, but as long as there's plan, something will certainly take place. "If I got lucky enough to do both next year," she explained.
If these endeavors are not tiring enough, she also has a foundation. Her intentions are clear-cut however, because she believes in her own Foundation. She said, "foundations are meant to catch people who fall through the cracks of public service and public schools and the public system. She then added, "And we at the Eva Longoria Foundation are just trying to build that infrastructure that lacks in their neighborhoods and their communities in their homes."
If this means that she's so busy that she is forgetting about being a mom, that is hardly the case. She has become a little paranoid about the world after she gave birth to Santi. Speaking with Too Fab, she revealed just how the little boy changed her. "Everything affects me now -- the news and articles and climate change -- everything scares me. And my anxiety has just gone through the roof, going, 'Oh my God, I have to leave the world a better place!"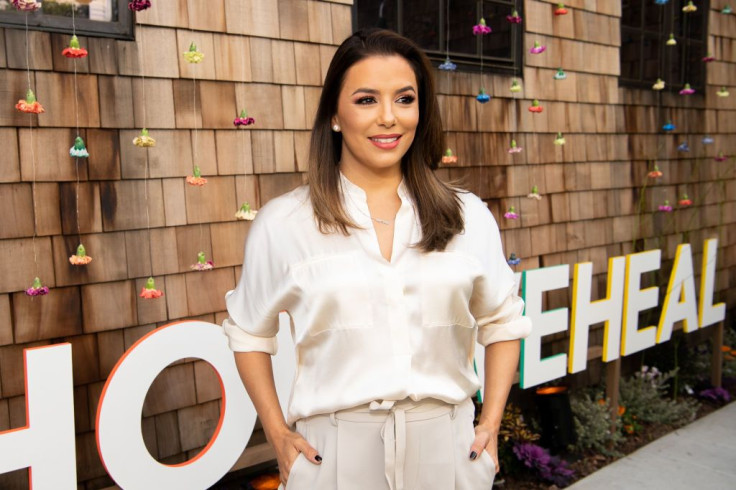 © 2023 Latin Times. All rights reserved. Do not reproduce without permission.