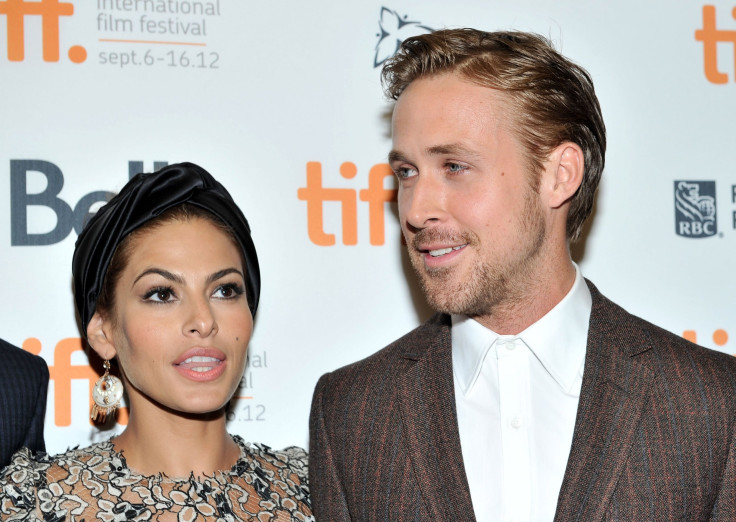 Esmeralda Amada Gosling could have a baby brother or sister on the way! According to several reports, Eva Mendes and baby daddy Ryan Gosling could be expecting baby number two.
On Thursday, US Weekly broke the news stating that they had confirmation of the pregnancy from a source close to the 42-year-old actress, and added that Mendes is already in her second trimester.
Even though the couple has yet to address the chisme, recent reports revealed that the mother of one was spotted with Gosling in Los Angeles on April 14, and she appeared to be trying to hide her baby bump with her over-sized bag.
According to E! News, the Cuban-American star has not been photographed at any celebrity events or parties since last December.
In an interview on the "Today" show back in October, Mendes disclosed she was taking a break from movie making and Hollywood in general to dedicate time to her family.
"If I'm even like, 'Oh, what should I wear? Or, should I do this project? All I have to think about is my daughter and her face, and I know the answer immediately," the "Hitch" star said. "She's my moral compass in a way."
Mendes and Gosling met while shooting "The Place Beyond the Pines" together in 2011 and welcomed their first baby, Esmeralda, in 2014. Although the happy couple has yet to introduce their baby girl to the world, Mendes opened up about her family life during in a recent interview.
"That's a given these days; I don't think that's a plus anymore. It better not be, fathers out there," she replied when she was asked if Gosling was handy when it came to baby care.
Another source close to the lovebirds corroborated her statement by adding, "Ryan is very hands on. Changes diapers, rocks [Esmeralda] to sleep – they gave her her first bath together and videotaped the whole thing," E! News reports.
Reps for the actors did not immediately respond to request for comment.
© 2023 Latin Times. All rights reserved. Do not reproduce without permission.