An ex-army man who was reportedly left depressed after his wife's sudden death due to black fungus has been accused of poisoning and killing his four children before proceeding to commit suicide in Karnataka, India on Friday, Oct. 22.
Gopal Hadimani, 46, had reportedly been suffering from depression since his wife, Jaya, contracted COVID-19 and died due to a mucormycosis (black fungus) infection on July 6 earlier this year. On Friday, Oct. 22, spurred by his irrational state, Hadimani allegedly gave poison-laced water to his children Sowmya, 19; Shwetha, 16; Sakshi, 11; and son Srijan, 8; intending to murder them before drinking the same tainted liquid and killing himself, according to police officials.
On Friday night, hours before the incident, Hadimani reportedly celebrated the birthday of his deceased wife. After the small party, Hadimani forced his children to down the poison-laced water before consuming it himself. Officers who investigated the suspected murder-suicide recovered Hadimani's suicide note from the crime scene. In the letter, the man held himself responsible for the deaths of all five of them and wrote that he was leaving US$266 (20,000 Indian rupees) for their final rites, according to Times of India.
The bodies of Hadimani and his children were discovered on Saturday morning, Oct. 23, after neighbors broke the door to their home open, after noticing the family's sudden disappearance. According to his neighbors, Hadimani was very distraught after Jaya's death and had even stopped socializing with his friends, Times Now reported.
Hadimani's cousin said that she spoke to him at around 9 p.m on the day of the incident and did not feel anything that indicated that he was going to take a drastic measure.
"He asked me if I had dinner and even said goodnight before going to bed. There were no indications that he was going to take such a step," she added. "He and his children often used to tell us that they cannot live without his wife," the relative said.
The investigators revealed that there were signs of struggle in the house. They added that they are trying to find the poison that Hadimani used to commit the crime.
Hadimani reportedly retired from service three years ago. Meanwhile, Sowmya and Shwetha were studying at a private college while Sakshi and Srijan were studying in a school in Borgal.
"I urge people who are suffering from depression to seek help and not make any hasty decisions," District minister Govind Karjol said.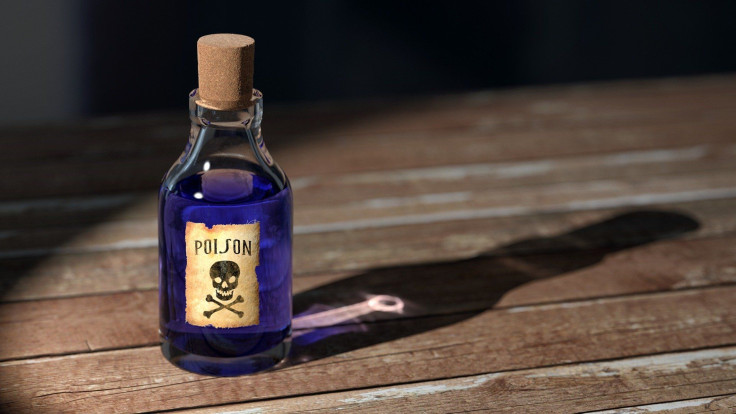 © 2023 Latin Times. All rights reserved. Do not reproduce without permission.