Marc Gasol's speculated retirement will have to wait with the 36-year-old ex-NBA player announcing his next big move.
The one-time NBA champion is reportedly set to play for Girona Basket, the same team he owns and is serving as president for, Real GM reported.
The development comes not long after the 2013 NBA Defensive Player of the Year was waived by the Memphis Grizzlies. He was traded back to the same team where he started his NBA journey on Sept. 10, 2021, plus a 2024 second-round pick by the Los Angeles Lakers in exchange for Wang Zhelin.
The move was seen more as a way for the Lakers to save over $10 million in luxury tax penalties.
Seeing the younger brother of Pau Gasol playing in Spain was already in the minds of many. The only surprise is that Marc Gasol would be suiting up for Giron Basket and not FC Barcelona, the same team where Pau Gasol last played before calling it quits on Oct. 5, 2021.
Marc Gasol did not exactly have a good final NBA season with the Lakers as he struggled to show his old form consistently. He showed efficiency when given the chance to play but his efforts failed to blend in and translate into victories for the purple and gold.
Gasol made his mark in the NBA and won his first title with the Toronto Raptors in 2019. He is a three-time NBA All-Star and had a very successful pro career.
There is no telling if this will be a one-season deal for the Spaniard. At 36, he may continue his basketball journey before he is ready to retire.
But playing for a team that he owns, the only one who may be able to answer that is no other than Gasol himself.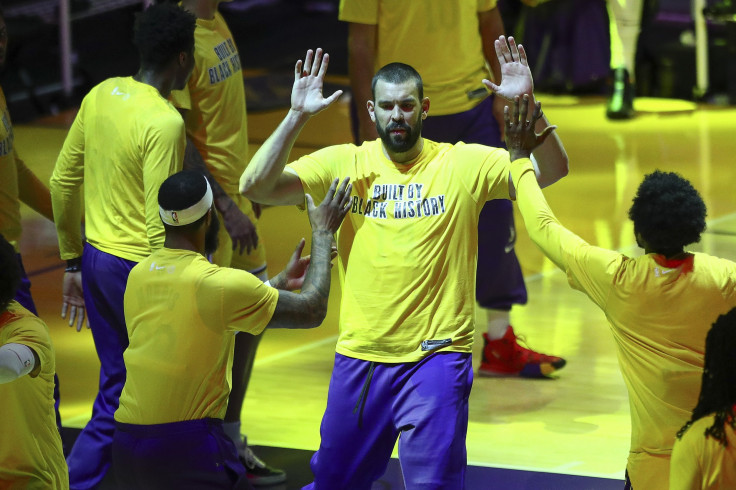 © 2023 Latin Times. All rights reserved. Do not reproduce without permission.