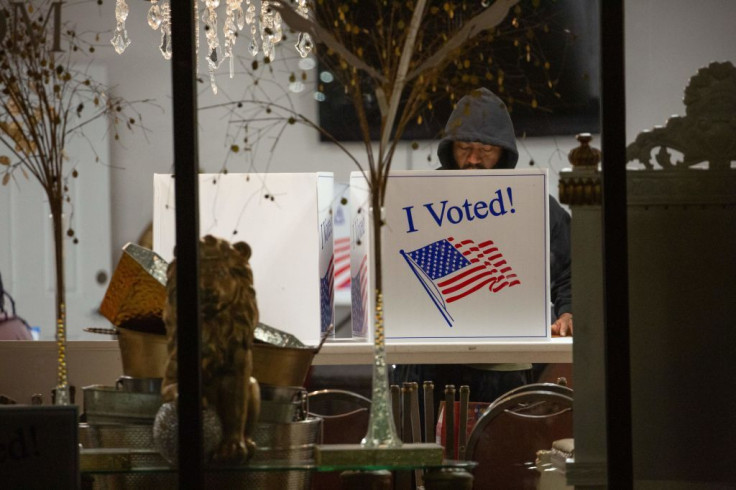 Assassinated Ecuadorian presidential candidate Fernando Villavicencio's designated replacement Christian Zurita has announced he will temporarily leave the country after receiving death threats from criminal gangs.
"I've never been afraid, but the circumstances aren't the same as they used to be," Zurita told local media on Monday, Euro ES Euro reported. "I have personal security. I have to wear a bulletproof vest and a steel helmet at all times. That's not what I expect from life. I have to take some time out for myself."
Villavicencio, a prominent figure in Ecuadorian public affairs and a vocal critic of the establishment, was fatally shot at a rally on Aug. 9, causing ripples through the country. Zurita stepped into the spotlight for the upcoming Ecuadorian elections as his replacement, and was tasked with the responsibility of carrying forward Villavicencio's stance.
Despite being assassinated, Villavicencio's name remained on the ballot and he secured the third position. He had campaigned on ending corruption in Ecuador, a country that had been known for being largely peaceful.
Before leaving, Zurita said he would finish a book he wrote with Villavicencio and lay the political foundation for his party's elected MPs.
The death threats targeted at Zurita, also an investigative journalist like his predecessor, were attributed in part to drug cartels responsible for prison massacres and a staggering fivefold increase in the homicide rate over the past five years, according to The Guardian.
"These are difficult and dark moments for the country but we are up to it," Zurita told journalists. "We must expose all the possible threats against us. Remember that's how they killed Fernando."
The elections will take place on Oct. 15, with Luisa González--a lawyer close to former socialist president Rafael Correa--facing off against center-right candidate Daniel Noboa, the son of a prominent tycoon.
During the first-round vote on Aug. 21, Gonzalez earned 33.6% of the vote, while Noboa earned an unexpected 23.4%. Meanwhile, Villavicencio polled in third place with 16%.
Six Colombian suspects, believed to be part of criminal gangs, were under arrest for their alleged involvement in the murder of the former journalist Villavicencio. Tragically, another individual linked to the case has died from injuries sustained in a shootout.
© 2023 Latin Times. All rights reserved. Do not reproduce without permission.