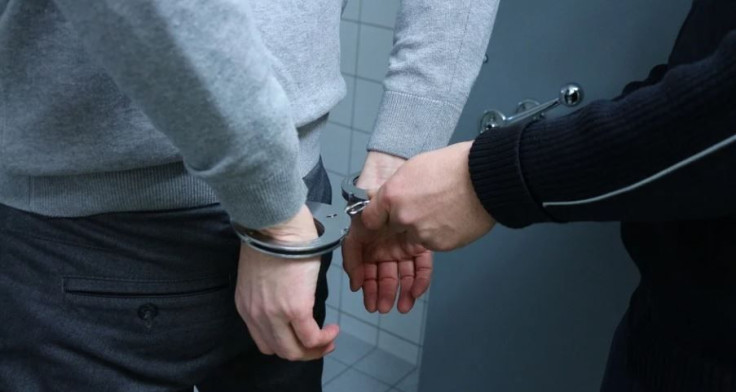 The Manhattan district attorney announced on Thursday that a former U.S. Marine who choked out a homeless man on the New York City subway will be detained on Friday and charged with manslaughter.
Jordan Neely, 30, was placed in a chokehold on May 1 while riding the Manhattan F train, as seen in a widely circulated video of the former Marine, identified as Daniel Penny.
The medical examiner determined that Neely died from compression to the neck, but Penny's attorneys maintained that he did not intend to murder Neely.
Witnesses claim that Neely, who was well-known for his Michael Jackson impersonations throughout the subway system, was screaming aloud about his hunger and declaring that he was ready to die when Penny approached from behind and grabbed him by the neck.
He was restrained by Penny on the subway car's floor until he seemed to stop moving. Later, Neely was declared dead.
"We can confirm that Daniel Penny will be arrested on a charge of manslaughter in the second degree. We cannot provide any additional information until he has been arraigned in Manhattan Criminal Court, which we expect to take place tomorrow," Manhattan District Attorney Alvin Bragg said in a statement.
A bystander's video of Neely's death went viral and reignited a discussion among New Yorkers about crime in the subway and what to do about the city's rising number of homeless people in the city, Reuters reported.
Protests over the killing and the prosecutors' hesitation to charge Penny led to claims that the incident amounted to a "lynching" and was an instance of "white vigilantism" against persons of color. While Penny is white, Neely was black.
In a statement from his attorneys, Penny offered his "condolences to those close to Mr. Neely." According to the statement, Neely had verbally and physically intimidated individuals in the subway car.
"Daniel never intended to harm Mr. Neely and could not have foreseen his untimely death," the statement said.
Steven Raiser and Thomas Kenniff, Penny's attorneys, did not immediately respond to a request for comment.
In a statement released on Monday, a lawyer for Neely's family claimed that Penny's behavior on the train and his statements demonstrate that "he needs to be in prison."
Adams increased police patrols and expanded outreach to the mentally ill in the subway system in response to a wave of attacks on train passengers last year, mainly Asian Americans, citing rising homelessness in the wake of the pandemic.
© 2023 Latin Times. All rights reserved. Do not reproduce without permission.