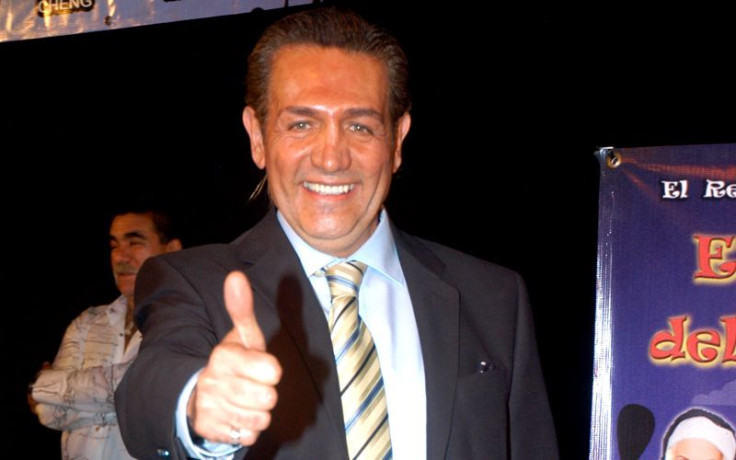 Fabián Lavalle is known for dropping "bombazos" (bombs) on television, but they are usually about other celebrities in the entertainment world. This time the reporter dropped a big one about himself revealing to fellow reporters that he had become a father. Yes! You read it right, Fabiruchis is a daddy! The tv host made the revelation during the opening night of the "Rumba y Pasión" musical that stars Maribel Guardia, Sergio Sendel, Lorena Herrera and more. "I also can," he told "Ventaneando" saying that he had become a father a little while ago. Fabiru did not offer more details about his paternity or who else was involved. Lavalle loves the attention and knew how to hint the news so next time he makes a public appearance he will have reporters begging and asking him to clear up the details. In any case, congratulations to Fabiruchis for his baby!
"Rumba y Pasión" is a musical that takes place in one of the most memorable decades of history, the Golden Age of Mexican Cinema. During the play audiences are transported behind the scenes of the making of a movie and how a producer, actor, extras worked to create the magic we saw reflected on screen. The musical transports the audience with lots of color and music from different genres like rumba, cha cha cha, boleros, mambo and more. Maribel Guardia plays Valeria Montiel, the leading star of this grand production directed by Benny Ibarra and Lilia Blanco. Making his debut is Joan Sebastian and Maribel's son Julián Figueroa. Joining the star-studded cast are Latin Lover, Lucila Mariscal, Sergio Mayer, Lorena Herrera, Alma Cero, Sergio Sendel, Benny Ibarra, Karenka, Hector Suaréz and Michelle Trujillo.
© 2023 Latin Times. All rights reserved. Do not reproduce without permission.