A story frequently shared on Twitter is that of the Amy Poehler look-alike stripper who was reportedly arrested. The story claims that the woman faces a 1,036-year sentence for infecting police officers with sexually transmitted diseases during the arrest. However, the story and the mugshot of the woman seem to be inauthentic.
The story seems to have originated back in December 2019. The story claimed that Britney Simmons, a 24-year-old exotic dancer faces a very long prison sentence for using her vagina as a lethal weapon.
World News Daily Report, a satirical site that has the tagline "Where facts don't matter", was where the story first appeared. The site has a disclaimer that the stories they post are entirely fictional, however many seem to miss out on the disclaimer and end up believing in the strange stories posted there.
The site continues that Simmons and other strippers got into an argument with clients at the Camel Toe club in Miami, Florida. As the fictional argument took place in the fictitious strip club police arrived at the scene. The accused then spread her legs and squirted vaginal fluids 12 to 15 feet onto the police officer. Three officers were blinded and two were injured by her vaginal fluids.
The site continued that the five Miami Police Department Officers later tested positive for chlamydia, herpes and gonorrhea. Apparently, Miguel Aguera, spokesman for the Miami Police Department said that the stripper used her "vagina with lethal force" against the responding officers knowing that they could catch an STD.
Alan Smith, Simmons' lawyer, said that she acted in self-defense and her vagina was used within the "appropriate boundaries of her working skills and abilities." If Simmons was convicted of aggravated assault with a deadly weapon then she could face a total of 1,036 years, the site claimed.
This old story resurfaced and Poehler started trending on Twitter. Snopes debunked the mugshot of Simmons to be fake as well. A mugshot on Smoking Guns of a strip club raid in 2008 has the unaltered image of the woman whose identity has been changed in the fake story. There are no real reports of any woman using vaginal fluids as a weapon.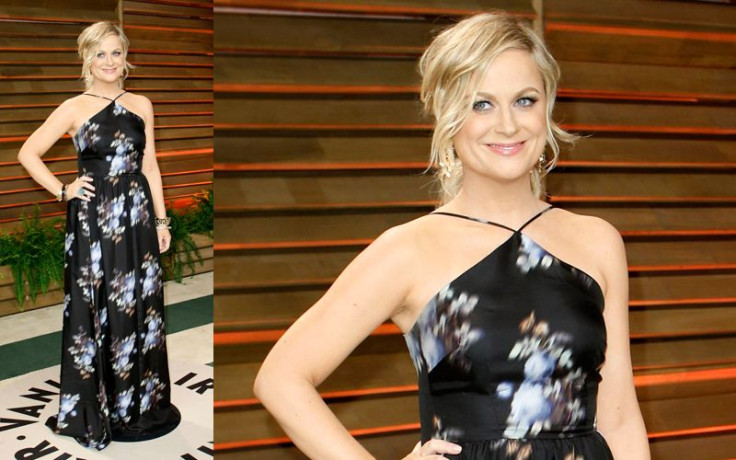 © 2023 Latin Times. All rights reserved. Do not reproduce without permission.