A newborn baby succumbed to his serious injuries on Monday night after being attacked by their family dog in Norwich, Connecticut.
Police responded to a McKinely Avenue home at 8:30 p.m. Monday after they were alerted of a violent dog attack in the area. Law enforcement arrived to find a severely injured one-month-old baby being attended to by his family.
Life-saving measures attempted by first responders were largely unsuccessful, as baby Carter Settles was pronounced dead at the scene shortly after, NY Daily News reported.
The newborn Settles reportedly sustained injuries after being suddenly attacked by the family's pet dog described to be a pit bull mix.
According to the Hartford Courant, the baby was at home with his mother and paternal grandmother at the time of the tragic incident. One of the women was reportedly holding Settles when the pit bull jumped up and began biting him, Norwich Police Lieutenant John Perry said.
Law enforcement still has no leads as to what may have triggered the dog to suddenly lunge at the baby.
"We're mothers and we're fathers and we have children that were at one point that age or they are that age or they're expecting," Perry said in a news briefing. "Just like any type of grief or confusion we just don't understand these types of incidents."
The dog has been taken in by animal control. It is unclear how old the pit bull was at the time and how long he has been with the Settles family.
"They are dealing with something that was ripped away from them. As you can imagine any person in that type of environment would be grieving. And confused about the whole thing," Perry told Eyewitness News 3.
In a case that may be unrelated to the newborn's sudden passing, the Settles baby's 32-year-old father, Timothy Settles, is a person of interest in a sudden New London fire that erupted early Tuesday. The Settles patriarch was not at home during the dog attack.
The older Settles was reportedly the last person spotted on a two-level house's porch around 4 a.m. before a fire engulfed the property shortly after.
According to NBC Connecticut, four people had to be evacuated from the burning home, with one of them being rushed to a hospital to be treated for non-life-threatening injuries, fire officials confirmed.
In November 2019, a 95-year-old Connecticut woman also died after suffering serious injuries from a pit bull attack. The dog was owned by her friend's daughter, Annie Hornish who is an animal rights activist and former state representative
Janet D'Aleo died days after she was mauled by a male pit bull when she was visiting Hornish's mother in Suffield.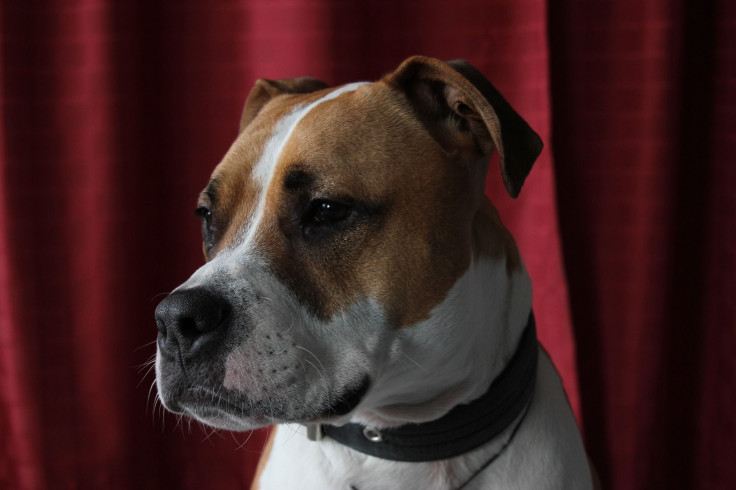 © 2023 Latin Times. All rights reserved. Do not reproduce without permission.