As per a recent study by the UN World Food Programme, Venezuela is suffering from a severe economic contraction owing to its continued political turmoils leading to a famine-like situation where one of every three people in Venezuela is unable to meet minimum nutrition requirements as procuring food for consumption becomes an impossibility.
It was found that a large number of Venezuelans are living on a diet of tubers and beans as the hyperinflation in the country makes it difficult to afford other necessary nutrients. The findings are based on the nationwide survey, conducted at the invitation of the Venezuelan government, which includes data from 8,375 questionnaires that reveals that a third of the population, that comes somewhere close to 9.3 million people are moderately or severely food insecure. It means that they are not able to meet their basic dietary needs which is a matter of nationwide concern.
"The reality of this report shows the gravity of the social, economic and political crisis in our country," said Miguel Pizarro, a Venezuelan opposition leader.
As per the survey, "food-related coping strategies" have been adopted by 74% of the families, which means that they have reduced the variety and quality of the food they eat, while 60% cut portion sizes in meals. 33% are now accepting food as payment for work and family assets have been sold by 20% to cover basic needs.
But the issue is not that food is not available, it is that procuring the food which is available is difficult as it is impossible to purchase because of high prices. The woes of Venezuelans are further aggravated by daily power cuts and recurrent interruptions in water service.
And while Venezuela's president, Nicolás Maduro, blames Trump's administration for the nation's deteriorating situation owing to his severe financial sanctions, the food struggle in Venezuela was present even before the US sanctions were put in place.
In the past, Maduro had not been ready to cooperate with international organizations to provide assessments of the situation his nation is dealing with, but the World Food Program was granted "full independence" to collect data throughout the country.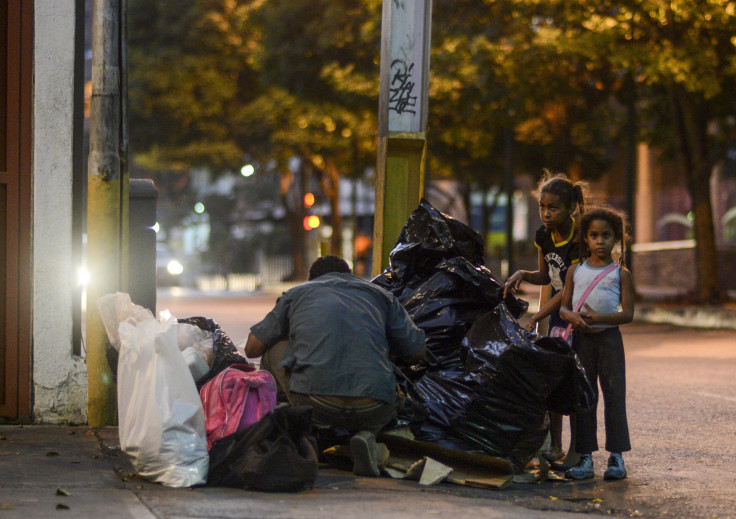 © 2023 Latin Times. All rights reserved. Do not reproduce without permission.