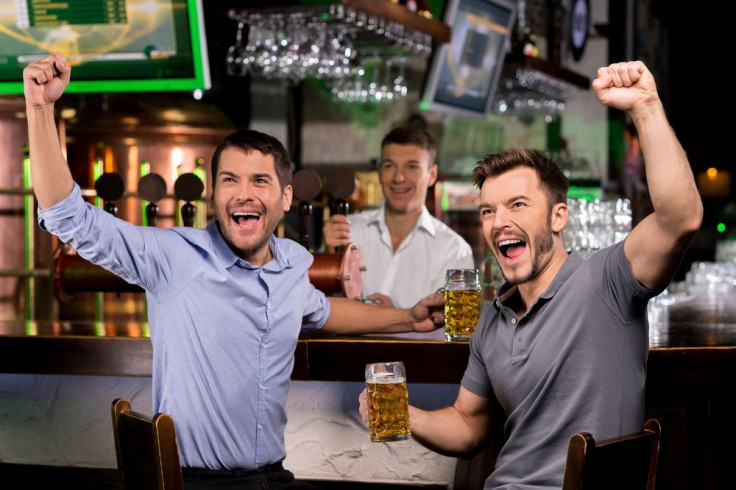 Father's Day is the perfect time to bond with your father over drinks and share some Father's Day drinking quotes.
Perhaps, instead of writing some serious heartfelt message in his Father's Day card, provide him with a laugh that will in turn make him want to mix up the first cocktail of the weekend. Latin Times has collected the top 25 quotes about Dad's favorite pastime — drinking. But these are not your typical run of the mile nursery rhymes, some of these quotes were spoken by world leaders, artists, writers and even the late, great Frank Sinatra.
Check out our list and be sure to jot one day in your Dad's card before you celebrate Father's Day this Sunday!
"I drink to make other people more interesting." ―Ernest Hemingway
"To alcohol! The cause of and solution to all of life's problems." ―The Simpsons
"Wine is bottled poetry." —Robert Louis Stevenson
"Sometimes too much to drink is barely enough."—Mark Twain
"Alcohol may be man's worst enemy, but the bible says love your enemy."—Frank Sinatra
"I am awake, I might as well be drinking."— Dan Thompson
"Candy is dandy, but liquor is quicker."—Ogden Nash
"The problem with the world is that everyone is a few drinks behind."—Humphrey Bogart
"One martini is alright, two is too many, three is not enough."—James Thurber
"Do not allow children to mix drinks. It is unseemly and they use too much vermouth."—Steve Allen
"I envy people who drink, at least they know what to blame everything on."—Oscar Levant
"Whenever someone asks me if I want water with my Scotch, I say, "I'm thirsty, not dirty."—Joe E. Lewis
"I drink no more than a sponge."—Francis Rabelais
"Drink to me."—Pablo Picasso
"One can drink too much, but one never drinks enough."— Edward Burke
"I've never been drunk, but often I've been over served."—George Gobel
"Not everyone who drinks is a poet. Some of us drink because we're not poets."—Dudley Moore
"Reminds me of my safari in Africa. Somebody forgot the corkscrew and for several days we had to live on nothing but food and water."—W.C. Fields
"I like my whisky old and my women young."—Errol Flynn
"Here's to a long life and a merry one a quick death and an easy one, a pretty girl and an honest one, a cold beer and another one!"—Irish Saying
"Everybody should believe in something; I believe I'll have another drink."— Author Unknown
"Never cry over spilt milk. It could've been whiskey."—Beau "Pappy" Maverick
"When I read about the evils of drinking, I gave up reading."—Henry Youngman
"Always do sober what you said you'd do drunk. That will teach you to keep your mouth shut."— Ernest Hemingway
"I have taken more out of alcohol than alcohol has taken out of me."—Winston Churchill
© 2023 Latin Times. All rights reserved. Do not reproduce without permission.