There is some bad news for fans of the James Bond franchise- the 26th film in the series, "No Time To Die" starring Daniel Craig as the super spy for the last time has hit yet another roadblock.
The release date of the film, which was earlier scheduled to be in April, has been pushed to November 2020 owing to concerns over the coronavirus outbreak.
The announcement was made on March 2, 2020, by the studios MGM and Universal, and franchise producers Michael G. Wilson and Barbara Broccoli. The decision to shift the film's release date from April 10 to November was taken after "careful consideration and thorough evaluation of the global theatrical marketplace."
Reportedly, ardent fans of the Bond franchise had penned down a letter to the makers of "No Time To Die" recently, requesting that the film's release should be pushed back from it impending April release "when experts expect the epidemic to have peaked." They also urged the makers to "put public health above marketing release schedules."
In the letter, written by James Page and David Leigh, the founders of two Bond fan sites, the box office stats of the 2015 Bond film, "Spectre" were mentioned to explain why "No Time To Die" won't incur any losses if it was delayed.
"China and Japan have closed theatres for weeks. The Chinese box-office in January and February 2019 combined to $1.5b. The same period this year has netted just $3.9m - a 99.7% drop. Of the countries with large public gatherings banned or restricted, their combined 'SPECTRE' box-office was $313m, or 38% of the global haul," read the letter.
"It's just a movie. The health and well-being of fans around the world, and their families, is more important," the letter said. "We have all waited over 4 years for this film. Another few months will not damage the quality of the film and only help the box-office for Daniel Craig's final hurrah."
Before this, "No Time to Die" has already been postponed two times- first time was when it originally set for release in North America in November 2019, but was pushed back to February 2020, and then to April, after Danny Boyle stepped down as director, and Oscar-winning "Fleabag" creator Phoebe Waller-Bridge was brought on-board.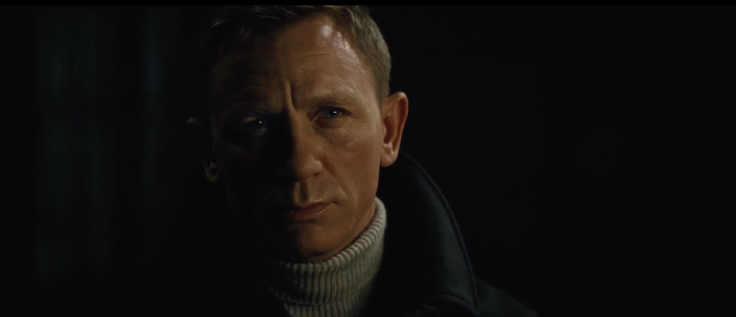 © 2023 Latin Times. All rights reserved. Do not reproduce without permission.