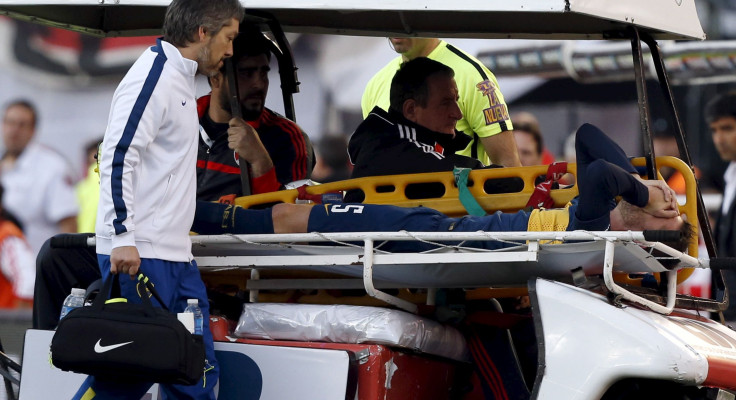 It's been a little over a week since Boca Juniors midfielder and Argentine National player Fernando Gago went down with a brutal Achilles injury during the Superclasico last Sunday.
Twenty seconds into the match with River Plate, Gago collapsed onto the pitch with a ruptured Achilles tendon, the same injury that Kobe Bryant suffered in 2013.
Gago will miss the remainder of the season for both Boca Juniors and Argentina, and could be out between six and nine months.
Boca did not immediately release news of the injury to the media, but Gago later said he knew immediately what had happened and alerted his teammates as well.
"My tendon's been cut," Gago told his teammates as he writhed in pain on the pitch before a medical team was able to cart him off the field.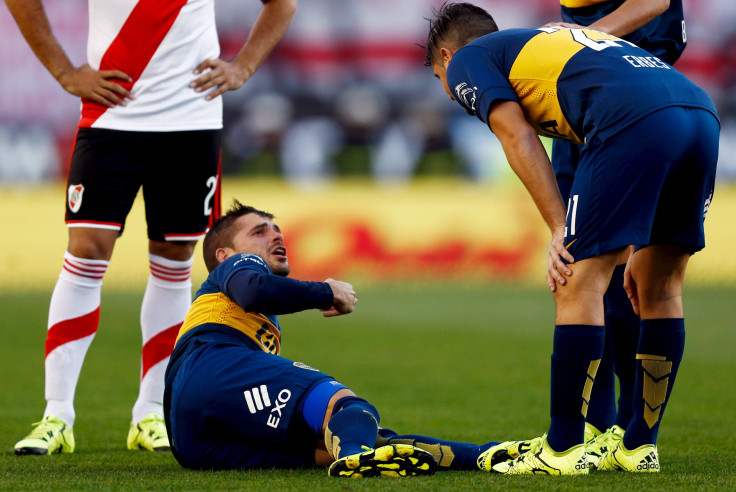 Boca went on to win the match, but will be in serious trouble the remainder of the season without the 29-year-old star.
The former Real Madrid and Roma player underwent surgery in Buenos Aires last Monday and the remainder of his career will certainly be in doubt as he will be 30 years old when he returns to the pitch next year.
Many famous soccer players have ruptured their Achilles tendons only to no longer return as the same player. David Beckham in 2010 is the most prominent. Liverpool's Josh Barnes once ruptured his Achilles, and his speed was never the game again.
Only time will tell if Gago will suffer the same fate, but as a defensive midfielder, he could move into a solely defensive role at center-back when he returns, a position that does not require as much as speed.
© 2023 Latin Times. All rights reserved. Do not reproduce without permission.