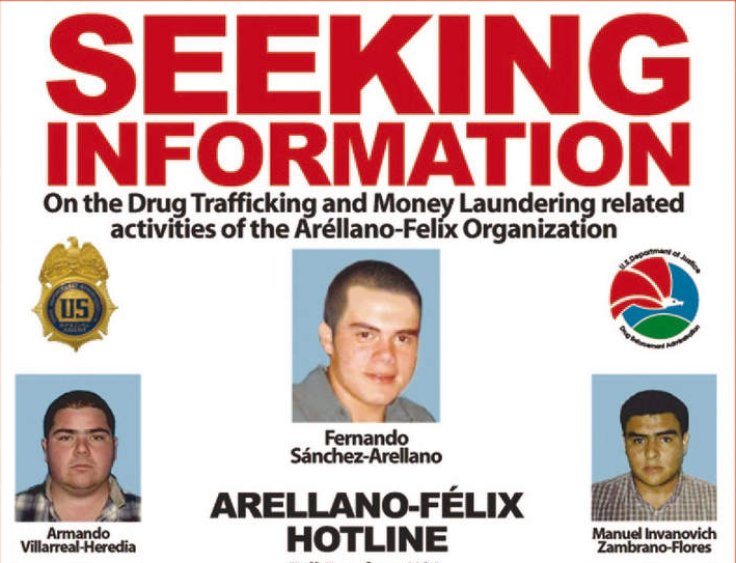 Fernando Sánchez Arellano, the leader of the weakened Arellano Felix was arrested in Mexico apparently in the midst of celebrations for El Tri's victory over Croatia. The cartel leader was even wearing a Mexican national team jersey when he was picked up. Fernando Sanchez Arellano is wanted by the United States and Mexico. He was captured on Monday in a house in the border city of Tijuana, headquarters of the criminal group that he headed.
Fernando Sánchez Arellano was arrested at approximately 4 PM. "During the arrest approximately $100,000 dollars were found in cash...the PGR had offered a reward of 30 million pesos for anyone who could provide information leading to his capture," confirmed the National Security commissioner, Monte Alejandro Rubido. Rubido showed a photograph of Sanchez wearing an "El Tri" shirt and face paint in the green, red and white of the Mexican flag.
Sanchez Arellano's arrest, which involved elements of federal prosecution (PGR) and military, occurred without shots being fired. The kingpin of the cartel took over in 2008 after the capture of all his family and the arrest of one of its rivals, Teodoro Garcia Simental, who maintained a bid for control over the criminal organization that resulted in hundreds of killings. Sanchez's arrest takes place a few months after the recapture of Mexico's most wanted man, Joaquin Guzman Loera, alias "El Chapo," leader of the Sinaloa cartel.
© 2023 Latin Times. All rights reserved. Do not reproduce without permission.