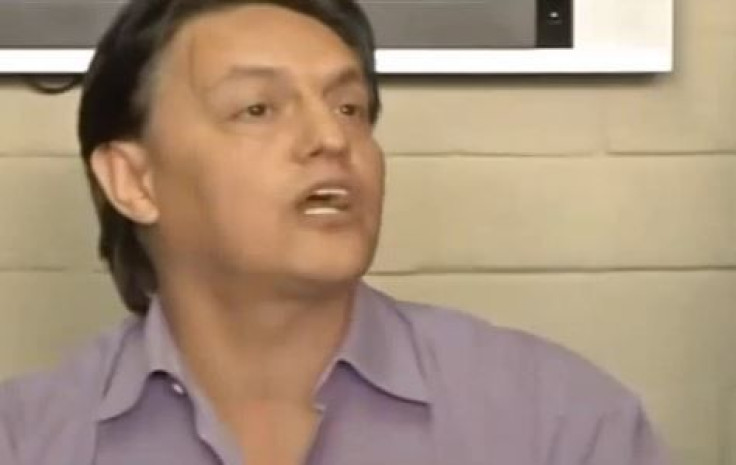 The home of Ecuadorian journalist and opposition activist Fernando Villavicencio was raided by Ecuadorian police on Friday, Dec. 27, 2014 according to local news outlets. According to the Ecuadorian free-press group Fundamedios, Villavicencio was at home with his family when a group of police broke into his home with machine guns and confiscated his computers, cell phones and documents. Villavicencio is a reporter for independent Ecuadorian news site Plan V and a critic of Ecuadorian President Rafael Correa.
In addition to Villavicencio, the office of Cléver Jiménez, a member of Ecuador's legislature, was raided on Friday as well. Incidentally, both Villavicencio and Jiménez have a history of critiquing the leadership of Correa. In fact, in 2011, Villavicencio and Jiménez were sued by Correa for libel for accusations against the president--Villavicencio and Jiménez alleged that Correa made a police officers' strike seem like a coup against his leadership. As for the most recent raids, activists believe that Villavicencio and Jiménez had evidence of corruption by Ecuador's vice president and Secretary of Intelligence.
With regards to the raids, Correa took to Twitter on Sunday night to address the matter and stated that authorities found "serious things" in Villavicencio's home and accused both Villavicencio and Jiménez of hacking into his personal email and the emails of other government officials. "It's terrible what these people have been doing!" tweeted Correa. That said, activists seem to think something else is at play.
"Why did the President know within hours of the raid the result of it?" said an Ecuadorian activist, reports BuzzFeed, who requested to be anonymous. "If the raid was ordered by the public prosecutor, i.e. justice, how did the president know so fast what happened? The answer is that in Ecuador there is no independent judiciary. The president controls judges and nobody does anything without his permission."
© 2023 Latin Times. All rights reserved. Do not reproduce without permission.