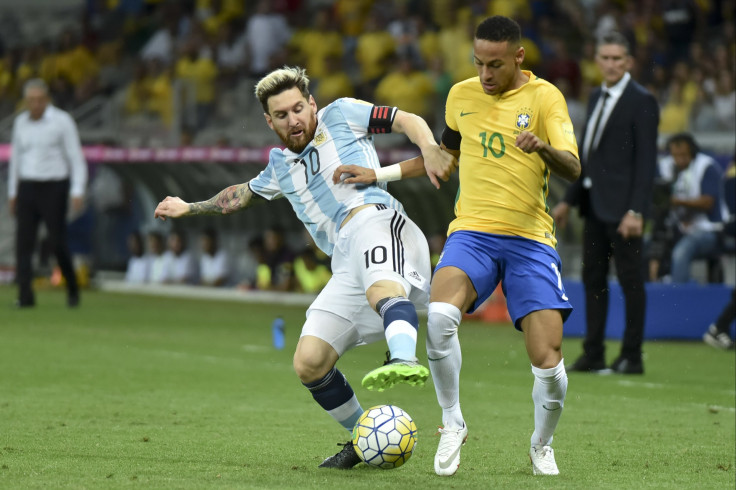 The new FIFA World rankings have been released. There's a few surprises, a few head-scratchers, and some obvious things that stand out.
First things first. CONMEBOL, South America's governing body, has the top two squads in the world and three of the top four. Lionel Messi and Argentina remained at No. 1, but it was Neymar and Brazil who jumped ahead of the Germans for the No. 2 spot. Argentina has made it to the last two consecutive finals of the Copa America, losing both, and Brazil took home the gold medal after defeating Germany this past summer.
The second thing that is extremely noticeable is the South American and European dominance. Those two soccer continents have national teams that take up the top 16 spots in the world. The highest ranking national team outside of Europe or South America is Costa Rica, who ranks 17. It's a little surprising that Costa Rica ranks a spot ahead of Mexico considering Mexico won the Gold Cup yet again, and they will be participating in the 2017 FIFA Confederations Cup. One could argue that Mexico being ranked at No. 18 is a bit underrated for this team.
In case you were wondering, the struggling United States, who recently fired Jürgen Klinsmann, fell to No. 28.
Either a South American or European country have won every single FIFA World Cup, so that shouldn't be too surprising.
As far surprises are concerned, a case could be made for Chile and Colombia. Chile has been playing phenomenal soccer over the last two years winning each of the last two Copa Americas, one of which was held in the United States. Chile has arguably the most balanced squad in the world. Should Chile be ranked in the top three? It's certainly debatable. Then there's Colombia. No. 6 honestly feels a bit generous for this young team.
Updated Rankings, Top 10 Teams
1. Argentina
2. Brazil
3. Germany
4. Chile
5. Belgium
6. Colombia
7. France
8. Portugal
9. Uruguay
10. Spain
© 2023 Latin Times. All rights reserved. Do not reproduce without permission.