A rowing couple in Russia plunged 25 ft. from their balcony and luckily survived after crashing through railings during their scuffle.
Olga Volkova and Yevgeny Karlagin, both 35, appear to be fighting on the balcony floor of their home in St Petersburg, Russia, in the seven-second film.
Bystanders told an online tabloid that the couple is thrown through the rails before smashing the concrete below.
They were taken to the hospital with critical injuries that are not thought to be life-threatening.
At around 10 a.m. on Saturday, witnesses reported the couple, who had a small kid together, were arguing on the balcony.
The state prosecutor's office in St. Petersburg is investigating whether the balcony was in disrepair, which might lead to criminal charges.
According to another online tabloid, eyewitness Denis told Komsomolskaya Pravda newspaper: "I was walking with my colleague and filming the [historical] street view."
"I noticed the row and began to shoot when this happened," Denis said.
"Someone with medical experience was nearby, and checked their pulses, saying they had both survived. We called an ambulance," the eyewitness added.
While the man of the couple was getting dressed, the woman collapsed to the ground in her underwear, wrapped in a blanket.
They both had damaged limbs, but their lives were not in danger, according to local media.
The state prosecutor's office in St. Petersburg investigates if the balcony was in bad repair, which might cause them to file criminal charges against the homeowner.
The structure, located in St Petersburg's historic center, is reported to have been built around 1833.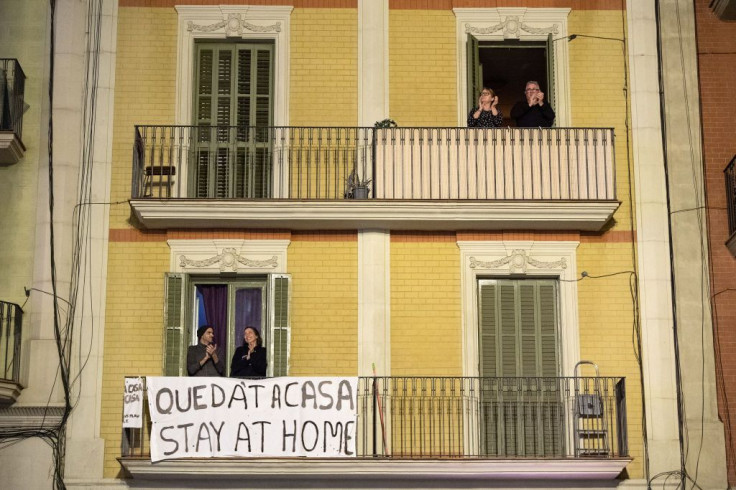 © 2023 Latin Times. All rights reserved. Do not reproduce without permission.