A massive fire and several explosions were reported at an apartment complex in Eagleville, Pennsylvania on Thursday afternoon, June 10, after a standoff between the police and an armed suspect, authorities confirmed.
The fire was reportedly started at Eagle Stream Apartments in Eagleville after a township code enforcement officer conducted a "follow-up inspection" at the suspect's home, Lower Providence Township Police Chief Michael Jackson said.
During the inspection, the resident allegedly pulled out a gun and threatened the officer. The enforcer managed to escape the suspect's initial gunfire and requested backup.
Additional officers arrived at the scene shortly and called on the resident to surrender himself and his firearm. However, the unidentified resident retreated further into his house and barricaded himself, ensuing a standoff.
However, a short time later, large explosions were reported from inside his residence and a massive fire quickly broke out. The local fire department was immediately summoned to the scene. The blaze managed to burn down three nearby houses, as well as the suspect's apartment, after an immense firefight that lasted hours, FOX 29 reported.
As the inferno raged, police established a perimeter and evacuated residents in the surrounding homes. One person reportedly sustained minor injuries in the fire and was immediately taken to a hospital for treatment.
Montgomery County officials reportedly issued a shelter-in-place order for surrounding homes and businesses outside the perimeter, but it was later lifted after two hours, Jackson said in an afternoon news conference.
A false video posted online reportedly showed SWAT officers apprehending the armed suspect, but police later confirmed that the search for the suspect is still underway. Authorities are unsure if he made it out of his burning residence alive.
"As of right now, we are trying to locate the individual who may or may not be inside the residence," said Jackson.
The police are reportedly trying to excavate the three homes that were damaged in the fire to find out if the suspect is in the wreckage, 6ABC reported.
Three children were reportedly alone and unsupervised in the adjacent apartment when the standoff ensued.
"I lost everything, but I thank God my kids are safe," said Imane Lofti, one of the neighbors whose house was burned down in the incident.
Lofti and her husband Elsayed Elsayed were reportedly not home when the fire broke out. The police had rescued all three of her children from the townhouse before the fire started raging.
Lofti and Elsayed, acquaintances of the unidentified suspect, said that the resident was nice, friendly, and lived alone with very few visitors, The Philadelphia Inquirer reported.
"He always wanted to talk. He'd talk to you for half an hour," said Elsayed.
"We have never seen anything like this. We've had ambulances in the neighborhood when people are sick, but nothing involving a SWAT team. Nothing involving bomb units," another neighbor Patrick Baine said.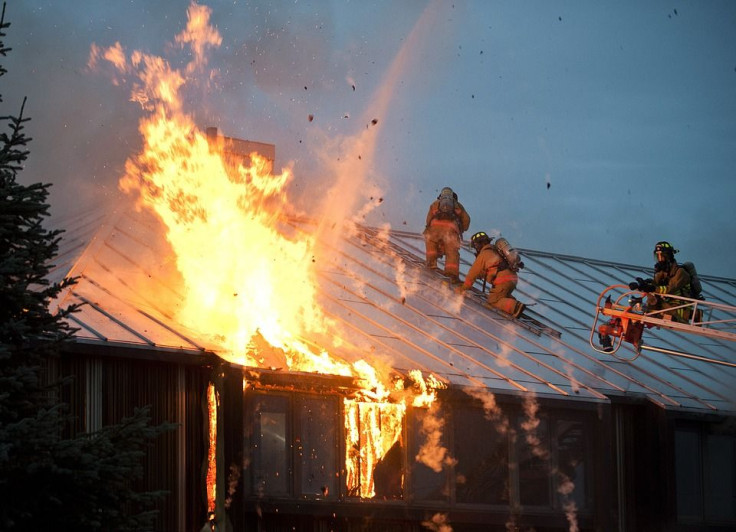 © 2023 Latin Times. All rights reserved. Do not reproduce without permission.