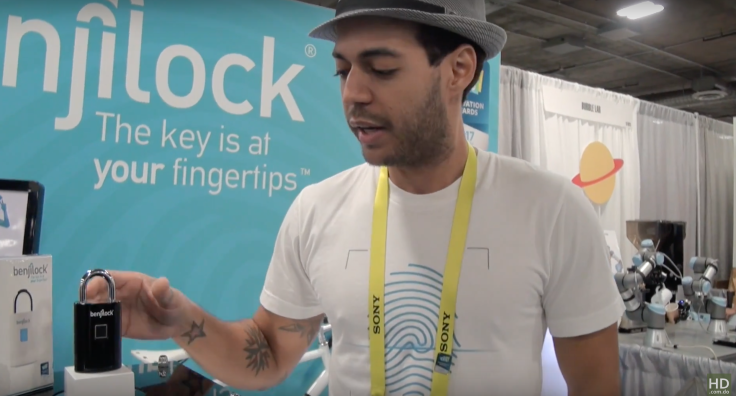 Dominican innovator designer Robbie Cabral became a CES 2017 Innovation Award honoree by presenting Benjilock, the first smart padlock with fingerprint reader and conventional key lock combined.
This device integrates an encrypted fingerprint reader which, according to Robbie, has a near zero false recognition rate. The system is very fast, with less than one second to open, and can actually be programmed to unlock with four different fingerprint users.
The young inventor was interviewd by acclaimed Dominican tech reporter Hipólito Delgado during the CES 2017 Convention in Las Vegas, and explained all the details of this new invention that could really make changes in our houses and businesses security issues.
Benjilock's battery is chargeable and can last a whole year with only one charge. It's also weather resistant.
This innovation will be launched in September 2017 and will probably be sold at a retail price of $49.99, which is a very affordable price compared to other digital locks we see on the market nowadays.
Congratulations to Robbie Cabral and we encourage our Latinos to keep up the good work making our community very proud!
© 2023 Latin Times. All rights reserved. Do not reproduce without permission.