A bar in South Florida was shut down by officials for violating COVID-19-related rules on Sunday. Police said a group of partygoers not wearing masks flooded the bar on its reopening day, prompting authorities to re-order its closure.
The Wharf Fort Lauderdale had been out of operation since the pandemic hit the U.S. in January. On Sunday, it opened its doors again to partygoers but failed to implement mask-wearing and social distancing protocols.
Broward Mayor Steve Geller said the bar allowed a swarm of maskless young people party inside its premises over the weekend, ignoring COVID-19 safety protocols. "If they're not making patrons wear masks, they're leaving us no option other than to shut them down," said Mayor Geller.
"Our goal is not to shut down businesses. It's to get compliance. If we have to shut down businesses that are intentionally violating our laws, maybe that will send a message. They have to obey our orders for the safety of the public," he added.
A witness who passed by the bar around 9 p.m. on Friday said he was also shocked by the multitude of maskless partygoers flooding the area. He said the place was so packed with people and the patrons were so close together while partying. "As a doctor who has gone through this since March, it was disheartening," he said.
Authorities said county officials inspected the bar thrice on Saturday and cited it each time for violating COVID-19 protocols. According to officials, The Wharf allowed patrons to enter the bar without wearing masks. Its bar also did not have a plexiglass divider.
While officials only ordered that The Wharf be closed down for 24 hours due to its violations, the bar said it would not reopen until everything goes back to normal. "People want to grab a drink and walk around," said The Wharf co-owner Emilio Guerra. "We built The Wharf for customers to have a certain experience. And with the guidelines and regulations being forced on us, we unfortunately have to close down," he added.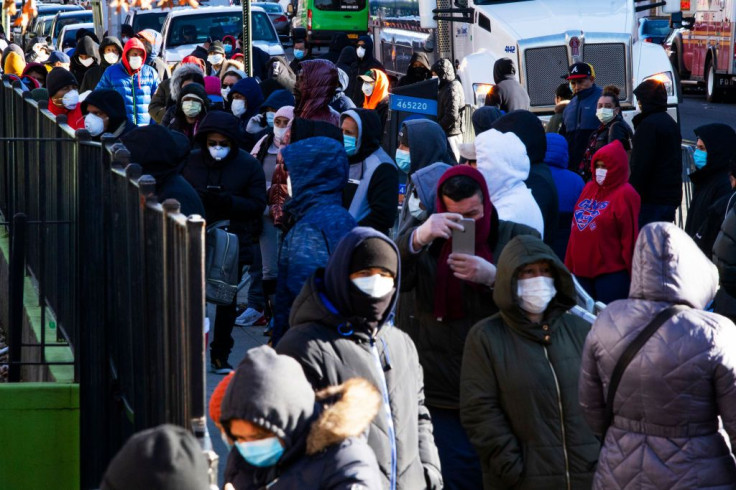 © 2023 Latin Times. All rights reserved. Do not reproduce without permission.