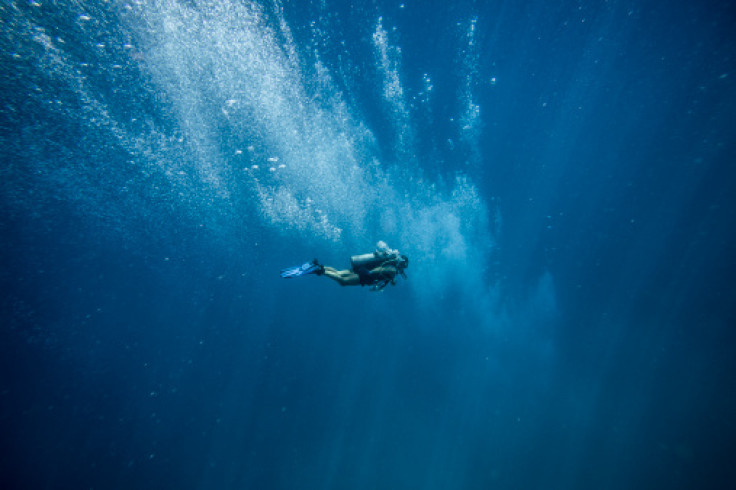 Dr. Joseph Dituri, an associate university professor in Florida, has accomplished an extraordinary feat by spending 100 days submerged beneath the ocean's surface.
Nicknamed "Dr. Deep Sea," Dituri resurfaced on Friday morning, emerging from a subaquatic compound located 22 feet below the waters of Key Largo, Florida.
The 55-year-old biomedical engineer, who teaches at the University of South Florida, conducted his research mission at Jules' Undersea Lodge, the only underwater hotel in the United States.
Known as Project Neptune 100, the initiative was organized by the Marine Resources Development Foundation based in Key Largo. It focused on ocean conservation research and the study of how compression affects the human body, according to Dr.Dituri's website.
After more than three months at the bottom of the Emerald Lagoon, Dr. Dituri's achievement not only marks a significant milestone in his scientific career but also sets a new world record for living underwater.
U.S. Navy veteran and scientist, Dr. Joseph Dituri, who recently completed a 100-day underwater research mission, has noticed a physical change in his stature. He has observed a reduction in height by half an inch due to the water pressure experienced during the mission, the University of South Florida stated in a news release.
Dr. Dituri, who initially hypothesized that increased pressure could have potential health benefits, particularly in terms of longevity and preventing aging-related diseases, aims to apply his findings to the treatment of various illnesses, including traumatic brain injuries.
Dituri also used the project as an educational experience for youth, CNN reported.
"We intended to and have interacted with thousands of school children to get them interested in science, technology, engineering and math," Dituri told Guinness World Records on Jun. 8.
During his underwater mission, Dr. Joseph Dituri managed to continue teaching his college students remotely, ensuring his commitment to education was upheld.
Notably, he achieved the Guinness World Record for the longest time living underwater, surpassing the previous record of 73 days, two hours, and 34 minutes.
Upon resurfacing after 14 weeks, Dr. Dituri was greeted by a supportive crowd of friends, family, fans, and a medical team.
"The human body has never been underwater that long," Dituri said in the news release. "This experience has changed me in an important way, and my greatest hope is that I have inspired a new generation of explorers and researchers to push past all boundaries."
© 2023 Latin Times. All rights reserved. Do not reproduce without permission.