An elderly woman who accidentally fell into a pond near her house has been reported dead after she was reportedly attacked and killed by two alligators in Florida on Friday, July 15.
The elderly victim, identified as an 80-year-old woman, was observed accidentally falling into a pond near her house along the Boca Royale Golf and Country Club in Englewood, south of Sarasota, on Friday, July 15. The Boca Royale Golf and Country Club is a gated community in South Sarasota County that has about 1,000 acres and includes homes, lakes, golfing, and nature preserves.
After falling into the pond, as the victim struggled to stay afloat, two alligators reportedly stalked near the victim and ultimately grabbed her while she was still in the water, USA Today reported.
The elderly victim was pronounced dead at the scene. Meanwhile, the Florida Fish and Wildlife Conservation Commission (FWC) immediately sent a contracted trapper who removed the two alligators, one 8 feet 10 inches and the other 7 feet 7 inches, from the pond and euthanized them.
An official cause of the victim's death has not been determined by the Sarasota County Medical Examiner's Office. According to sheriff's department spokesperson Doug Johnson, the sheriff's office is working with the FWC and medical examiner's office to investigate the incident and acertain the cause of death, the New York Times reported.
Meanwhile, FWC spokesperson Melody Kilborn said that the two alligators were only observed to be near the victim's body and that it was unclear whether the alligators were actually involved in the incident.
Similarly, last month, in June, a man looking for Frisbees in the water along a lakeshore in Largo, Florida, was found dead in a suspected alligator attack.
There have been 442 unprovoked alligator bite incidents in Florida from 1948 to 2021. Out of these 442 attacks, 26 of them have resulted in the victim's death. Meanwhile, just last year, nine people in Florida were bitten by alligators in unprovoked attacks.
According to an analysis by the University of Florida in 2019, the risk of a fatal alligator attack is low compared with the likelihood of other accidental deaths in the state.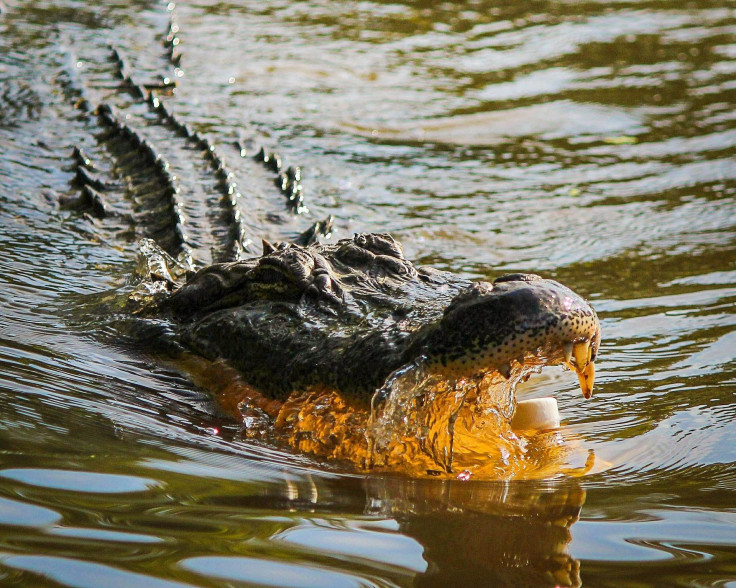 © 2023 Latin Times. All rights reserved. Do not reproduce without permission.