In a disturbing video shot in Brooklyn, a young man takes aim at a civilian on a Citi Bike and shoots him point-blank.
Footage obtained by The New York Post pans to victim Pierrot Simeon, 21. He was seen riding his bike up to the business and stopping to seemingly converse with the culprit, who pulls a revolver from a fanny pack slung over his shoulder and starts fire.
Simeon fell off his bike, and the guy drops the pistol and fleed.
It happened outside of a store on Clarkston Avenue and East 53rd Street in East Flatbush about 2:20 p.m. on Wednesday.
The victim was shot in the torso many times and in the left forearm once. He resided about a block away from where the shooting took place.
He was taken to Kings County Hospital and pronounced dead there.
Sources told NY Daily News that investigators believe the shooting was gang-related. Simeon represented himself as a Crips member on his Facebook page, the same report claimed.
Simeon's family painted a different picture of him, characterizing him as a hardworking, generous young guy who worked as a Walgreen's cashier.
"We can't believe it. He was our youngest," said one relative, referring to Simeon and his siblings.
"He was very respectful, kind and down to earth. He was always willing to help," the relative said. "He was a hard-working cashier at Walgreens. It's terrible news. We're just mourning the loss."
Family relatives stated they were astounded to learn of his death and had no idea who was behind it.
"He went to the store to get a drink – soda or water. A neighbor came by and said he was down. He had been shot," the relative said.
So far, no arrests have been made.
Anyone with information on this event is asked to contact the NYPD's Crime Stoppers Hotline at 1-800-577-TIPS (8477), or 1-888-57-PISTA in Spanish (74782).
Meanwhile, ABC7 New York said six more people were shot in Brooklyn in less than two hours on Thursday night, including three people outside a pizzeria in Bergen Beach.
A 25-year-old guy was shot in the buttocks outside 1116 Putnam Avenue in Bushwick at 9:47 p.m. He was rushed to Brookdale University Hospital in New York City.
A 42-year-old man was shot in the left arm in front of 609 Nostrand Avenue, near Bergen Street, in Crown Heights, around 10 p.m. He was brought to Kings County Hospital in New York City.
Three teenagers, ages 17 to 19, were injured less than an hour later, at 10:42 p.m., when gunshots erupted outside a restaurant at 2351 Ralph Avenue in Bergen Beach.
Shots were fired at a 17-year-old in the hip, an 18-year-old in the left foot, and a 19-year-old in the upper thigh. They were transferred to Brookdale University Hospital and Mount Sinai Hospital. The victims, according to the NYPD, are refusing to cooperate with investigators.
A 27-year-old guy was shot in the leg in front of 4111 Church Avenue in East Flatbush just before midnight at 11:46 p.m. He was transferred to Kings County Hospital, and no arrests have been made in connection with the incident.
There were a total of seven shooting events in New York City on Thursday, with nine people killed.
Shootings have increased by 23.38 percent in the city.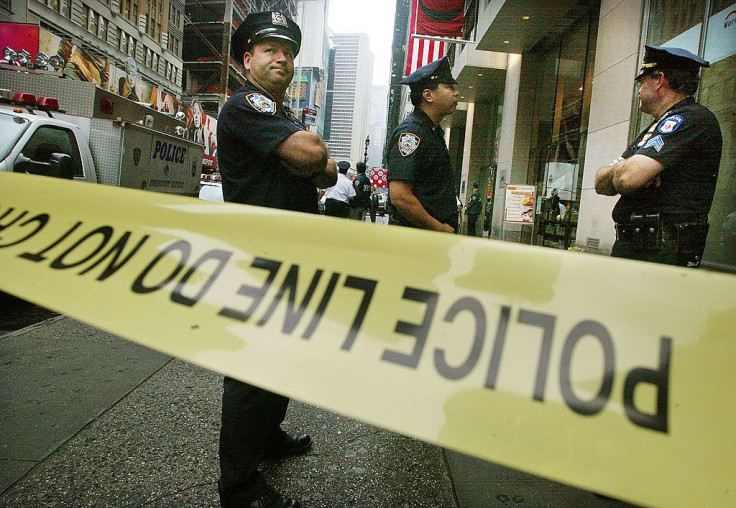 © 2023 Latin Times. All rights reserved. Do not reproduce without permission.