Josh Duggar, the former star of "19 Kids and Counting," was arrested five days after his wife Anna revealed they were expecting their seventh child.
Duggar was arrested by the U.S. Marshals Service and was taken into custody in Washington County, Arkansas, on April 29, and no bonds are listed. There is no further information concerning his charges, according to Duggar's detainee information.
Duggar will appear in front of a judge at 11:00 a.m. on Friday, April 30, according to the U.S. Chief Magistrate Judge's Courtroom Deputy for the U.S. District Court Western District of Arkansas.
This wasn't the first case Duggar was involved in. In 2020, Duggar lost a lawsuit involving a quiet title on his real estate.
The former reality TV star was "accused of fraud and is being sued for 'quiet title' and violating a contract, according to court documents," according to KARK.com. Josh lost the case in October when he skipped the court date.
In 2019, Homeland Security raided his car dealership office as part of an "ongoing federal investigation."
However, Duggar's biggest scandal was in 2015, when he was reported molesting underage girls; two of them were his own sisters, Jill and Jessa. This prompted TLC to cancel the show "19 Kids and Counting" after the wake of Duggar's scandal.
His marriage was also a high point in the gossip as Duggar confessed to cheating on his wife. Rumors also surfaced that the Duggar has paid and active accounts in Ashley Madison.
Duggar also confessed to watching porn and being unfaithful to his wife. In a statement published on the family's official website, Duggar wrote, "I have been the biggest hypocrite ever. While espousing faith and family values, I have secretly over the last several years been viewing pornography on the internet and this became a secret addiction and I became unfaithful to my wife."
Duggar's detention came days after his wife Anna revealed on Instagram that they were expecting their seventh child, a daughter.
In the video, the couple appears in a field with their six children running. Duggar unfolds a pink confetti-strewn umbrella with his wife.
The Duggar family grew to fame thanks to the TLC program "19 Kids and Counting," which followed the life of Jim Bob and Michelle Duggar.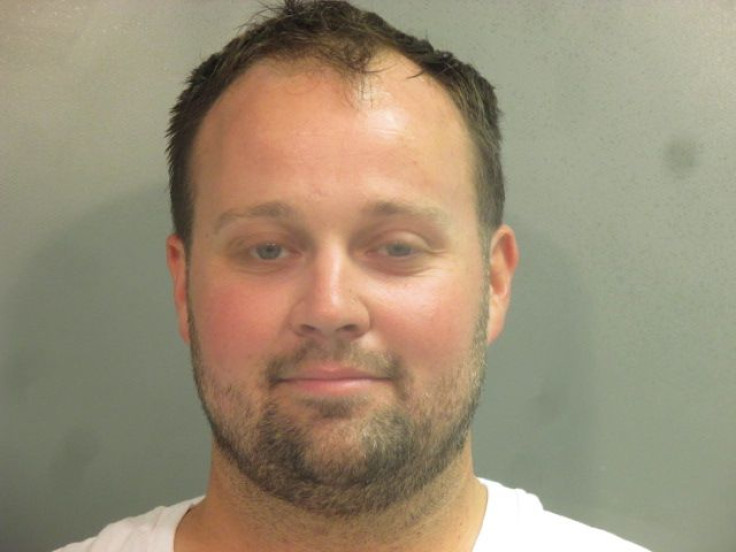 © 2023 Latin Times. All rights reserved. Do not reproduce without permission.