A 66-year-old disgraced former Boy Scouts master has been arrested on Saturday after allegedly being caught molesting an underage child behind a dumpster at a mall.
Ricky Lynn McClellan, 66, of Concord, North Carolina has been charged with one count of indecent liberties with a minor after a witness alerted authorities of discovering McClellan in a compromising position with a minor child behind a dumpster near the Carolina Mall following a movie out together, ABC 8 News reported.
It has also come to light that McClellan, a former scouts leader and scoutmaster, may face numerous more sex crime charges after a handful of his other victims have come forward with their own allegations.
Concord Police has reportedly been able to interview other victims and witnesses that corroborate McClellan's unsavory sexual abuse since the late 1980s. Authorities added that at least one other person plans to add to the offender's charges.
McClellan was reportedly affiliated with the Boy Scouts of America for the past 40 years, WBTV noted.
Stuart Williams, Scout Executive, and CEO of the Central North Carolina Council of the Boy Scouts of America, responded to the incident through a statement.
"The behavior attributed to this individual is reprehensible and goes against everything for which the Boy Scouts of America (BSA) stands. While Mr. McClellan was not registered in our programs at the time of his arrest and the charges are unrelated to scouting, we took immediate action to ban him from any future participation in the BSA," Williams said.
He further expressed his concern in a statement to protect the children of the scouts.
"Nothing is more important than the safety and protection of children in our Scouting programs — it is our top priority. The BSA has some of the strongest youth protection policies found in any youth-serving organization, which are informed by respected experts in the fields of child safety, law enforcement, and child psychology," he concluded.
According to police, McClellan's victims were aged around 12-years-old.
In a similar but unrelated story, Vincent Santiago Dominick, 23, of Cypress Road in Severna Park, has been arrested on Thursday after being filmed fondling a minor seated on his lap, while he was in a room supervising multiple other children, Fox Baltimore reported.
Dominick is accused of making "unwanted sexual contact" with the child, Anne Arundel County police said.
The suspect, who was immediately barred from having any contact with children, has been charged with a fourth-degree sex offense.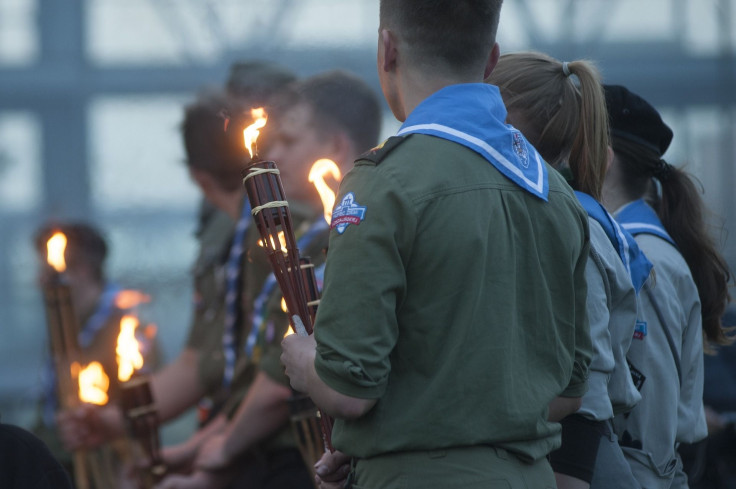 © 2023 Latin Times. All rights reserved. Do not reproduce without permission.